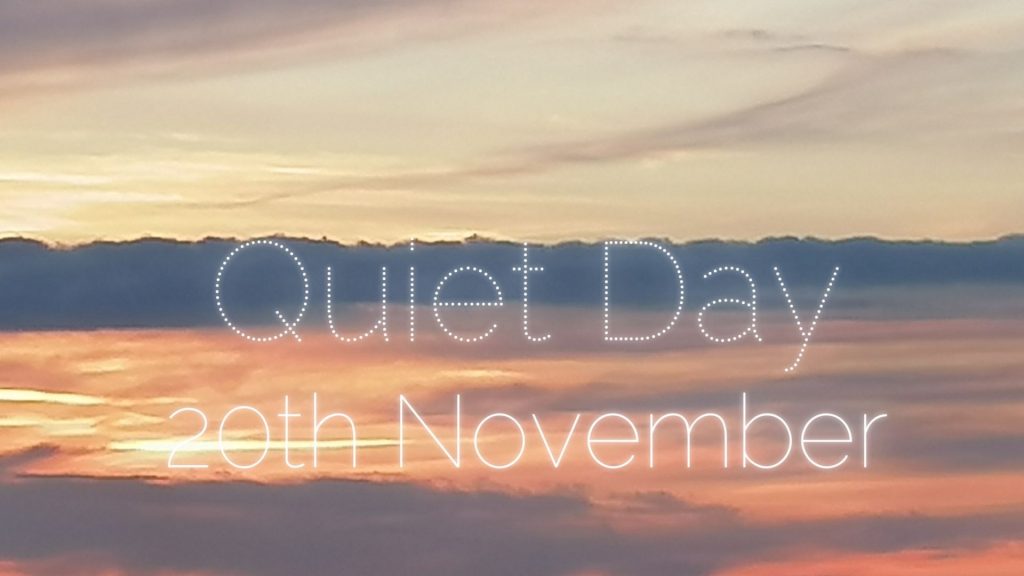 This is a day to be mainly in silence together. November is traditionally a season of remembrance, starting with All Souls and All Saints at the beginning of the month to remember those gone before us and remembering the cost of Peace in the world. Nature has gone into seeming dormancy and dead leaves are composting…but already acorns have been buried and the hazel and the alder have made their spring catkins, still tightly bundled but ready to go.  Out of this still quiet time, what is coming next?
You are invited to drop your daily routine and social chatter With yin yoga (guided and supported, accessible by most), yoga nidra, meditation walk, quiet sitting and journaling and we'll go within. Each activity will be gently guided the minimum needed. There will be opening, midday checking in and closing circles for each to share their aims for the day, insights and resolves.
Process It may be that you choose to sit with a grief, either of bereavement or other loss, another theme of personal enquiry or simply open yourself to whatever insights may arise on the day.  You will be heard and the space held in a safe, non-judgemental, non-advice giving and confidential way. But this is not in any way counselling or group therapy.
Existing students, please make payment and message me for the link.
New to yoga classes with Fiona? Please go to the booking form.
You will need:
A notebook
Layers of clothes and socksout
door waterproof boots (wellies ideal) and coat
All equipment is here. If you bring your own, please only from a pet-free home – thanks.
Fiona is a trained and experienced facilitator of yin and nidra. Based at her Viveka Gardens Retreat Place in Mid Devon, she brings nature and season-based visualisations to nidra.
Sign up to the newsletter to be sure of knowing about events https://bit.ly/2xebsm4
The Quiet Day at Viveka Gardens provided me with the rest and reflection I really needed.  The Yoga nidra session and meditative walk were really special. Fiona holds a safe and open space so well. Esme, Ashburton

The quiet day has felt so nourishing and gentle. I feel I've been held in a beautiful, safe space for the day. This has enabled deeper reflection to allow things to surface and come to light. TI feel deeply rested and nourished after my day here. Thank you so much. Rosie, Dolton

The Quiet Day was one of my best experiences in yoga. The whole day was brilliant and went only too quickly. Warm, safe and very welcoming and the food was amazing. I will definitely return. Brie, Melksham

A day might not seem like a long time but it only takes a moment for things change in your life. At Viveka Gardens Fiona cultivates in some magical a way a quiet day where these moments of importance and change seem to be pulled out of your heart and gently presented to you. It was a peacefully emotional day, a day which I feel will be very important to me. Helen, Manchester

Fiona has a gift for holding a safe, warm and supportive space in which to delve into some inner work. Her yin yoga and yoga nidra practices are beautifully guided and held, and have given me clarity and healing.  Abbi, London

I love coming back here as it always allows me to drop back to my true self. Viveka Gardens offers back to basics essentials: good food, good company and delicious yoga practices. It's a sanctuary away from everyday life and allows the opportunity to stop, reflect and have real introspection.  Sharon, Bristol
Saturday Nov 20th
9.45 for 10am start to 4pm
£75
it is also possible to stay overnight
Viveka Gardens is keen to make yoga available to all – bursaries for those on benefit/low income Please contact to discuss