Online Classes, Workshops and Day Retreats
6 class card is to be used within 2 calendar months (mid and end-term breaks, or cancellation by Viveka Gardens not included)
card cannot be transferred
payment to be made before the session(s) by bank transfer
students are to complete a short online health questionnaire and pre-class consultation before their first class
existing and former students to notify Fiona of changes in health status
low/no income reduced-price to be arranged in advance of booking
refund at VG's discretion in the case of your illness or changes in public health guidance
full refund should VG have to cancel
Retreats and Workshops 
workshops and day retreats: payment in full on booking to confirm your place by bank transfer
residential retreats: non-returnable deposit on booking to confirm your place by bank transfer and full payment four weeks before retreat
students are to complete a health and booking form before their workshop or retreat
low/no income reduced-price to be arranged in advance of booking
full refund in the case where the retreat or workshop should have to be cancelled by Viveka Gardens
refund at VG's discretion in the case of your illness or public health guidance
damage other than usual wear and tear to be paid for
It may be an idea to take out travel insurance.
One-to-ones and small groups
payable in advance
students are to complete a short online health questionnaire and pre-class consultation
three sessions to be completed within 2 months
24hrs notice of cancellation
maximum  of 1 rearrangement within 3 sessions (ideally none)
refund at VG's discretion in the case of your illness or public health guidance
Vouchers
to be used within 6 months of issue if for 1-1s, classes or workshops; within 1 year for retreats
cannot be refunded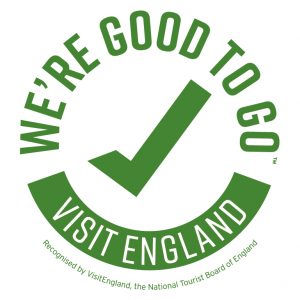 We follow government rules and guidance, update risk assessments and take care to safeguard all our health. Guidance will be given on keeping the shared space safe and your cooperation here is understood. Currently (March '21) there is no government position on Covid passports. As far as I am concerned, you do not have to disclose if you have or haven't had the vaccine. I haven't (yet).
For in person 1-1s, classes, workshops or retreats at Viveka Gardens you will be asked on arrival to sign a disclaimer about Covid-19 and other communicable diseases.
Please read these other notes:
Please do not come if you show signs of Covid-19:
a high temperature – this means you feel hot to touch on your chest or back (you do not need to measure your temperature)
a new, continuous cough – this means coughing a lot for more than an hour, or 3 or more coughing episodes in 24 hours (if you usually have a cough, it may be worse than usual)
a loss or change to your sense of smell or taste – this means you've noticed you cannot smell or taste anything, or things smell or taste different to normal

have been in contact with anyone with the disease or proves to have the disease
should either of the above apply to me, I will cancel the workshop or retreat and issue a full refund
it can be an idea to take out travel insurance that covers Covid-19
please inform me and track and trace agency if you contract the disease
you consent to me passing on your details to a track and trace agency
if arriving by public transport, please wear a mask (as per legislation) and use hand sanitiser frequently on your journey
keep 2m apart, avoiding clustering before and after classes
sanitise your hands before and after a session
the studio will be ventilated regularly (to help dispersal of any particles and for UV to kill particles) and is secluded (to avoid contact with other people)
a poster that will be displayed that explains what to do should symptoms of Covid-19 develop while on residential retreat