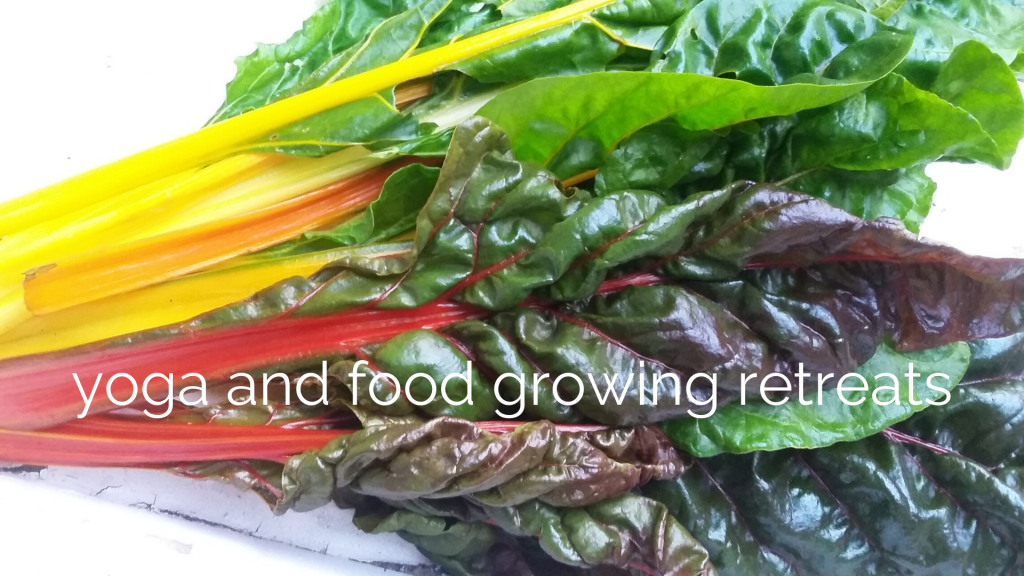 With comfortable accommodation, lovely gardens and land, Viveka Gardens is an idyllic place to rest and re-ground.
Relax the nervous system and bring you home to yourself with gentle yoga, restorative yoga and yoga nidra and optional morning meditation.
This retreat also features:
food growing sessions
campfire
vegan soulfood food
sitting or lying in the field/orchard/gardens…or bed
In the Joy of Germination (short blog)  I describe how yoga and food growing come together.
See the May newsletter for LOADS of images to visualise yourself here
Please be in touch to arrange a chat about your needs and wants
"A wonderful yoga retreat in a quiet corner of Devon. Fiona teaches yoga from the heart, and can tell you lots about sustainable food growing too. The farm is a lovely place, away from it all – as soon as you walk in you relax. Warmly recommended" ?
Esther
"I was pleasantly surprised at being able to keep going through all the yoga, especially as the last two Tuesdays had been very painful and tiring. Then in the Nidra, I loved the concept of the expanding constellation. I actually had the feeling that I was more than this tired, painful body, and could escape it. Thank you.
" Sally (re gentle yoga classes online)
"It's my third retreat here now I think! I love Viveka Gardens and whether it's a yoga teachers' retreat, or a general retreat, it's just what I need to recharge my batteries, connect with people, and immerse myself in my yoga practice. Beautiful space, great food and atmosphere" Camilla
Gentle yoga includes breathing exercises, movement, going towards holding of classical yoga postures and a lot of lying down! The sessions are formulated for folk with chronic conditions, stress, long covid and recuperation. You will be encouraged to listen to your body and do what is right for you, and adaptations will be suggested. If the group wants a stronger hatha class, we can go for that too.
Restorative yoga is a lot more of lying down, with the body supported for constructive rest of muscles and so tendons and other deep tissue, as well as the nervous system.
Yoga nidra is a guided lying-down meditation for deep rest and personal insight.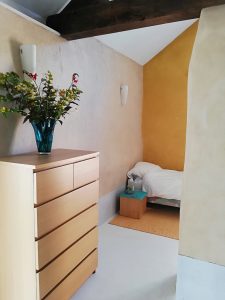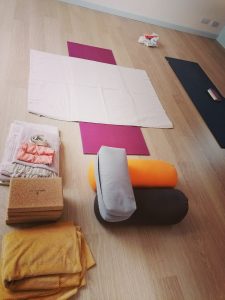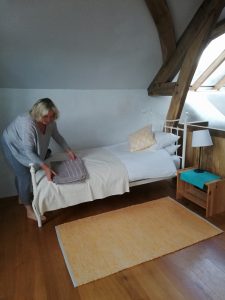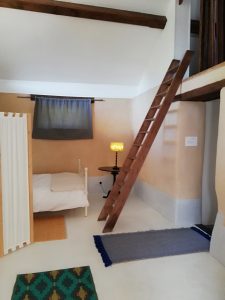 [/caption]
Yoga & Food Growing 2022

September 23rd – 26th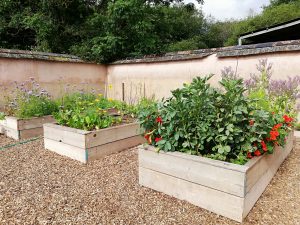 4-day-3-night £375

£200 deposit on booking and balance four weeks before the retreat

Viveka Gardens is keen to make yoga available to all – bursaries for those on benefit/low income Please contact to discuss

Please take a look at Ts & Cs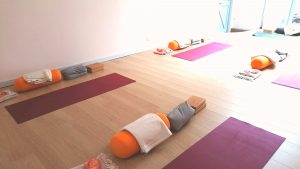 Schedule

Day 1

arrival from 2.30pm

4.00 yoga class

6pm dinner

tour of Viveka Gardens

8pm group meditation (optional)

Day 2 

7.00 group meditation (optional)

7.30 light breakfast

10.00 Workshop (day retreat guests may join)

with restorative yoga, meditaton walk in nature, sowing-tending-harvesting and yoga nidra

4pm garden tasks or rest/reading

6pm dinner

8pm group meditation or firepit (group decides)

Day 3

7.00 group meditation (optional)

7.30 light breakfast

10.00 gentle yoga Class

11.30 tea and snack

Food growing workshop or rest

1.00 lunch

tasks in the garden or rest

4pm gentle yoga class

6pm Dinner

8pm group meditation or yoga nidra or walk or firepit (group decides)

Final Day

7.00 group meditation (optional)

7.30 light breakfast

10.00 Gentle Yoga Class

11.30 tea and snack

12.00 closing circle and departure