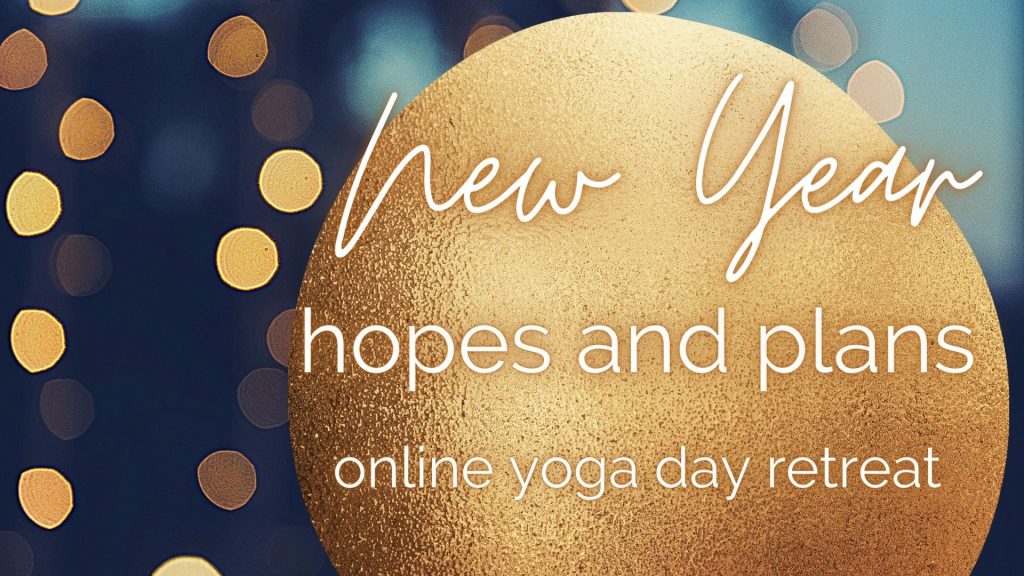 What are you visioning for 2024?
Explore and embed your good intentions with yoga practices expertly held by Fiona. This day will bring rest that is both transformative and empowering. In deep rest internal barriers and conditioning fall away to reveal the true you.
In the day retreat:
+ practices for listening in – gentle and restorative yoga
+ workshop structure for identifying steps you want to take and how you are going to get there
+ meditation walk (you'll be given a task)
+ yoga nidra to dive deeper and embed your vision
+ experienced teacher/facilitator/coach
You will need:
– A yoga mat, blanket or soft surface to lie on
– A bolster or roll pillows in a towel or small blanket, or put the bundle in a pillowcase, or roll up a heavy blanket. Two such bundles would be good, but can probably manage with one especially if you are more on the short and slim side – eye pillow or scarf to cover your eyes (optional)
– layers of clothes and an extra blanket for warmth
– pets, partners, children to leave you alone!
Have ready your lunch and a simple walk circuit for the walking meditation walk after lunch.
What can I say, thank you doesn't seem enough. A fantastic day. My mind has never, I was going to say for the last 2 years, but actually forever felt so rested and calm. I nearly never came, I was feeling very anxious . I've tried so many things over the last 2 years and nothing has helped me relax and calm my anxiety like today. Today worked for me because of the way you held the space. I dont know many that can do that and especially online! Sharon, Nailsea
Thank you, Fiona, for a very peaceful and heartfelt day. This is my second workshop with you and my intention is to book more. The great sense of serenity and wellness I am experiencing now at the conclusion seems very large and expansive for the relatively short period of time I spent with you and the group. It has given me exactly what I wanted from it. Elizabeth, Hackney
What a wonderful winter solstice retreat! The day felt so relaxing, restorative and insightful. Fiona was a clear, warm and inclusive teacher and I look forward to joining her in future retreats, online, or even better, in person. Mary, Sarratt
New Year Hopes and Plans
Yoga Day Retreat Online
Tuesday 2nd January 10.30 – 3.30
£45
Viveka Gardens is keen to make yoga available to all – bursaries for those on benefit/low income – please contact to discuss
Please click here to arrange a call for a pre-class consultation
Former students let Fiona know and make payment to confirm booking.
Read more about coaching with Fiona
The Zoom link will be sent to the group
More retreat days in rhythm with nature – the autumn/winter collection