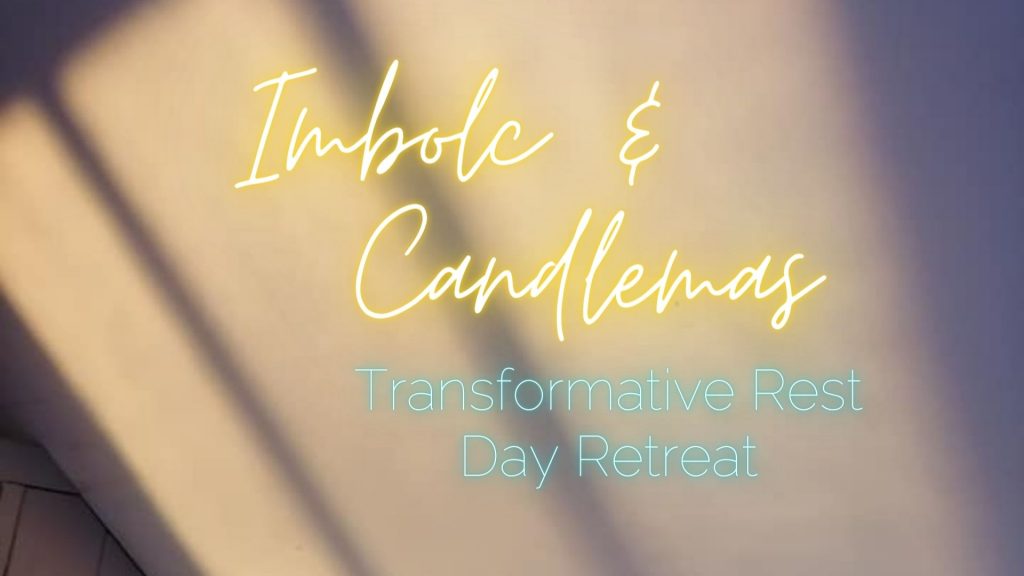 Imbolc and Candlemas
Imbolc, the Celtic cross quarter festival between winter solstice and spring equinox. The sun takes a little extra leap in day length. While our lives may be busy, on the land it's a pause with just the first intimations of spring. Leaves are tight in bud, herbaceous roots are waiting to waken and some catkins have released open…
We'll also tune into the story of Brigid with her crown of flame, and the blessed new light of Candlemas. Let's ground ourselves and get an intimation of what is flickering in us this season.
Drop into transformative rest with restorative yoga, circle and yoga nidra.
On the land, after lunch, we'll take a meditation walk.
Six places only to keep things still and gentle, and for maximum tending by me in restorative
"Blessed be you Light of Life, source of the sacred flame within each of us, light which the darkness cannot put out. Praise to you for the crisp sunshine that lengthens out days and bids the bulbs peep through. Draw us closer to the warmth of you love, as we long to emerge from te dark winter casing"
Tess Ward, The Celtic Wheel of the Year
I was feeling very disconnected from myself. Today I feel so much more grounded and reconnected with the universe. I love that we all felt like a little family and the energy built up was truly empowering. Cannot say thank you enough. DH

A wonderful practice, and very well-timed for me. It's had a significantly profound effect on me at a point in my life where I'm leaving my career and moving forward into new things. Angela, Tavistock

Just what I needed to rebirth, go inward and rest. The body and mind just wanted to feel contentment, without attaching anything to outcome. I got just this. PW-P

Yesterday was a truly wonderful experience. I feel an amazing sense of clarity today. I also slept for 13 hours solidly… Thank you so much. LC
Saturday February 4th 2023
10 – 4
£75
includes vegan lunch, teas and afternoon snack
Money off and spread the cost!
Earlybird offer £10 off: Pay £35 deposit before 5th December 2022, and £30 balance any time up to 28th January 2023
Viveka Gardens is keen to make yoga available to all – bursaries for those on benefit/low income Please contact to discuss
  more at Viveka Gardens subscribe