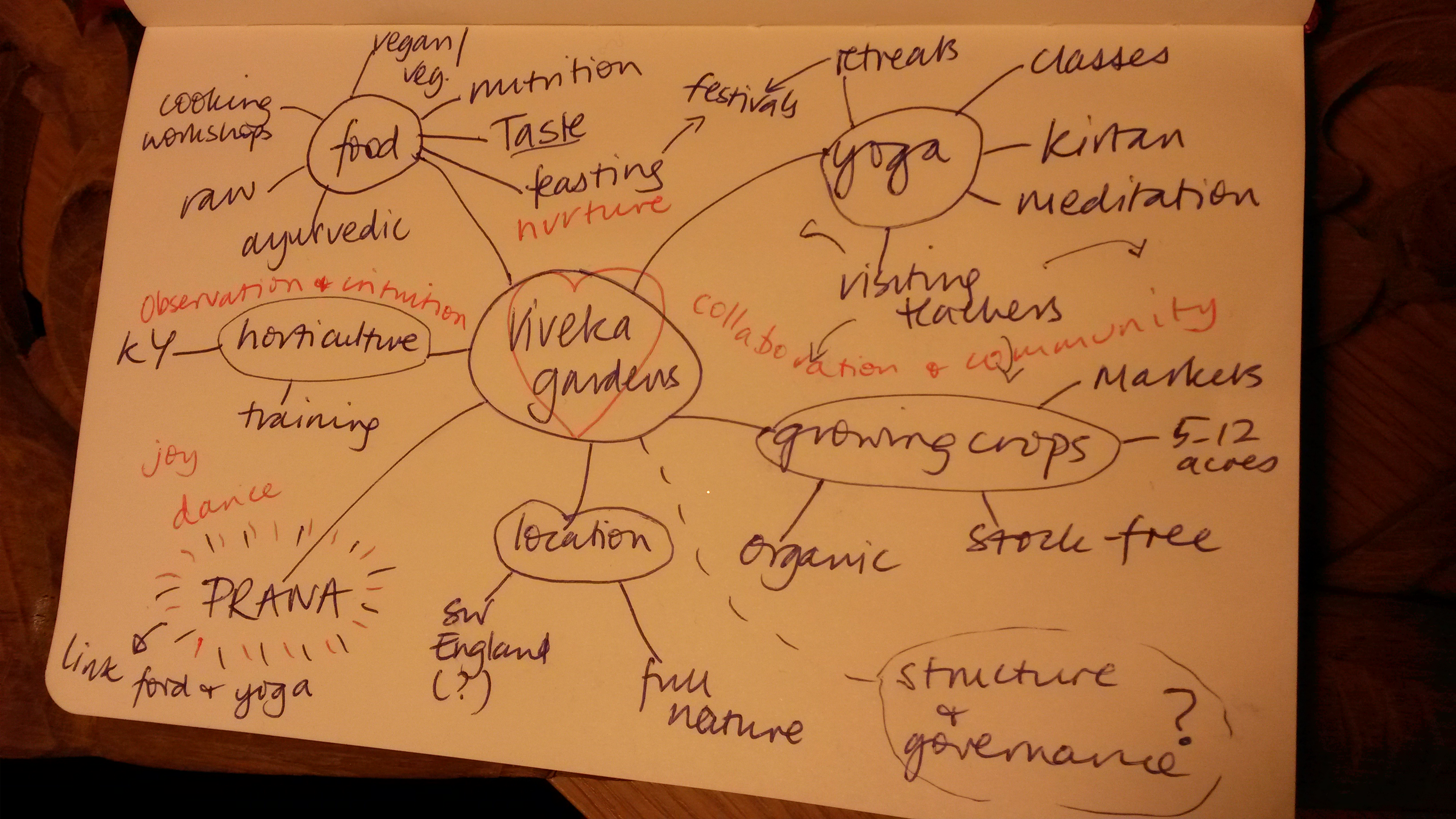 This mind map is a token putting on paper of the vision for Viveka Gardens, as of Spring 2015. Work in progress. It's loose so that others (you, if you want) can add your angelic angle, your wishes, your expertise, your prana, your opportunity to make use of the venue.
Could you collaborate on or contribute to Viveka Gardens, a future yoga farm?
A lot of my facebook/yogi friends know a bit about the plan, and I (Fiona Sundari Law) only know a little bit more! That's why the vision wants your input.
Maybe you're a yogi, a grower, a healer, a cook, a vegan/vegetarian, into growth, health and prana one way or another! What would you want from Viveka Gardens? What could you offer? Maybe you have other skills – business planning, governance, legal, admin…
Maybe you'll come to use the venue for your workshops/courses, or come for retreats, practise yoga, practise meditation, kirtan and mindfulness. Maybe you'll find the joy of germination and growing in the crops when you do karma yoga or do a mini-horitcultural course. Maybe, and above all, we can facilitate connection with nature, our true Selves and transcend.
Please watch this website or subscribe to the newsletter for info on next workshop, in London in October – details to be confirmed. Also, like the facebook page Viveka Gardens – yoga farm.
The flower shown is Cosmos 'Psyche White'… inspiration for high, pure, prana