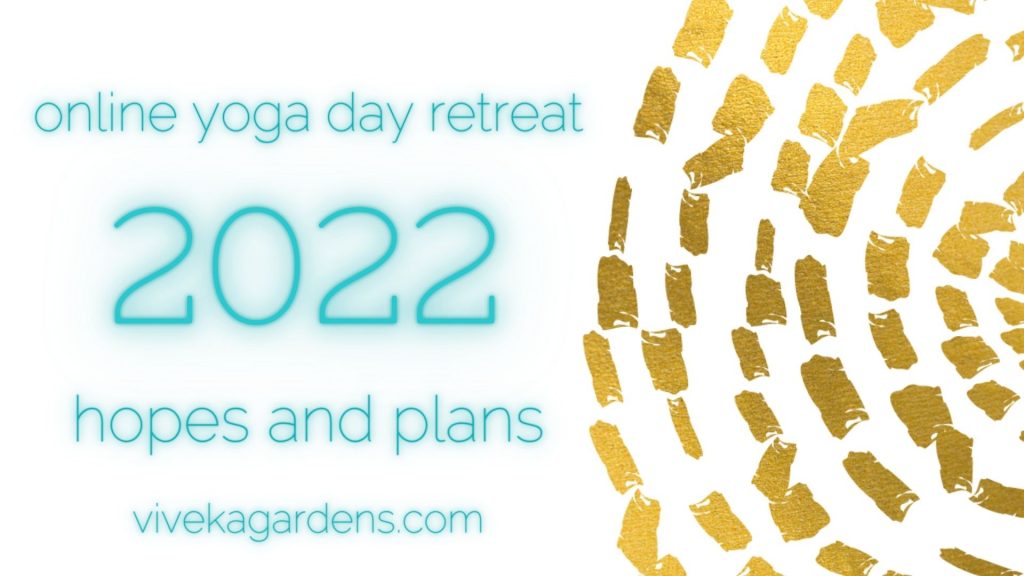 Let's examine the harvest then put 2021 to bed! What are the new seeds for 2022? What's already germinated and needs tending?
In the day retreat:
+ practices for listening in to what is changing: yin/restorative yoga, yoga nidra, meditation walk (you'll be given a task)
+ workshop for identifying steps you want to take
+ experienced teacher/facilitator
You will need:
– A yoga mat, blanket or soft surface to lie on
– A bolster or roll pillows in a towel or small blanket, or put the bundle in a pillowcase, or roll up a heavy blanket. Two such bundles would be good, but can probably manage with one especially if you are more on the short and slim side
– eye pillow or scarf to cover your eyes (optional)
– layers of clothes and an extra blanket for warmth
– pets, partners, children to leave you alone!
Have ready your lunch and a simple walk circuit for the walking meditation walk after lunch.
Feedback from other online day retreats
What can I say, thank you doesn't seem enough. A fantastic day. My mind has never, I was going to say for the last 2 years, but actually forever felt so rested and calm. Today worked for me because of the way you held the space. I dont know many that can do that and especially online! Sharon, Nailsea
Thank you, Fiona, for a very peaceful and heartfelt day. This is my second workshop with you and my intention is to book more. The great sense of serenity and wellness I am experiencing now at the conclusion seems very large and expansive for the relatively short period of time I spent with you and the group. It has given me exactly what I wanted from it. Elizabeth, Hackney
What a wonderful winter solstice retreat! The day felt so relaxing, restorative and insightful. Fiona was a clear, warm and inclusive teacher and I look forward to joining her in future retreats, online, or even better, in person. Mary, Sarratt
New Year hopes and plans – Yoga Day Retreat Online
Saturday 8th January 10.30 – 4pm
New to online with Fiona?
Please click here to arrange a call for a pre-class consultation 
https://calendly.com/fiona-law/pre-class-consultation
Former students
let Fiona know and make payment to confirm booking. Link will be sent out to participants the day before.
£45
Viveka Gardens is keen to make yoga available to all – bursaries for those on benefit/low income – please contact to discuss