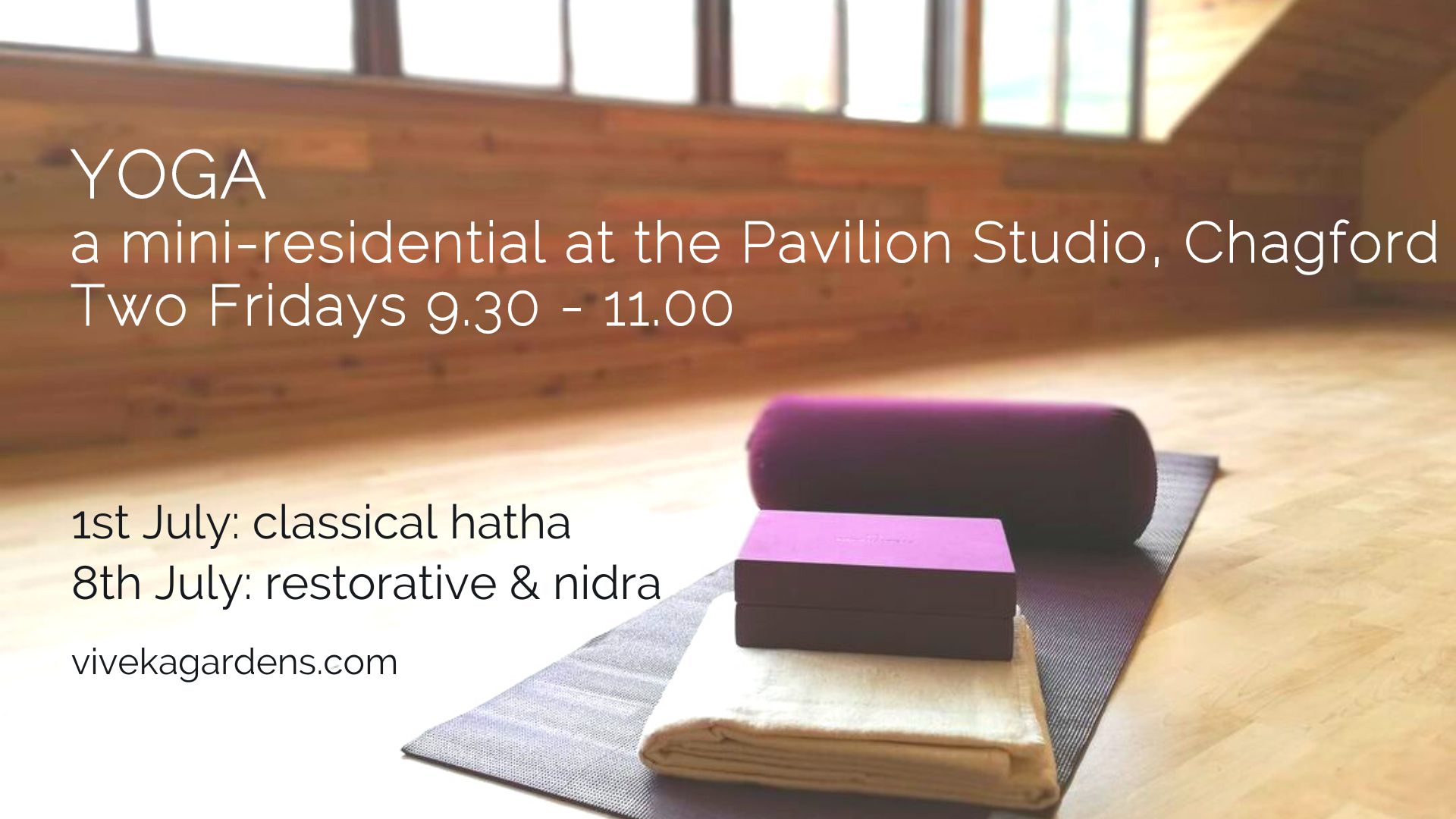 A mini-residential!
I'm on tour back to Chagford where I used to teach pre-pandemic
Two 90-minute yoga sessions 9.30 – 11.00
Friday 1st July Classical Hatha:
Pranayama (breathing exercises), Surya Namaskar (sun salutation), Asana (holding postures) and Savasana (final guided relaxation)
Friday 8th July Restorative Yoga & Nidra: longer held shapes for rest and gentle traction with a 20-minute guided lying down meditation for deep relaxation
Both sessions £20, just one £12. Be in touch if on low/no income. Be in touch to confirm your places asap – thank you!
The studio at the Pavilion is a nicely equipped clean space overlooking the rec and the town with air from open windows.
Chagford Recreational Trust, War Memorial Playing Fields, Manor Rd, Chagford, Newton Abbot TQ13 8AS
Be in touch if you need directions