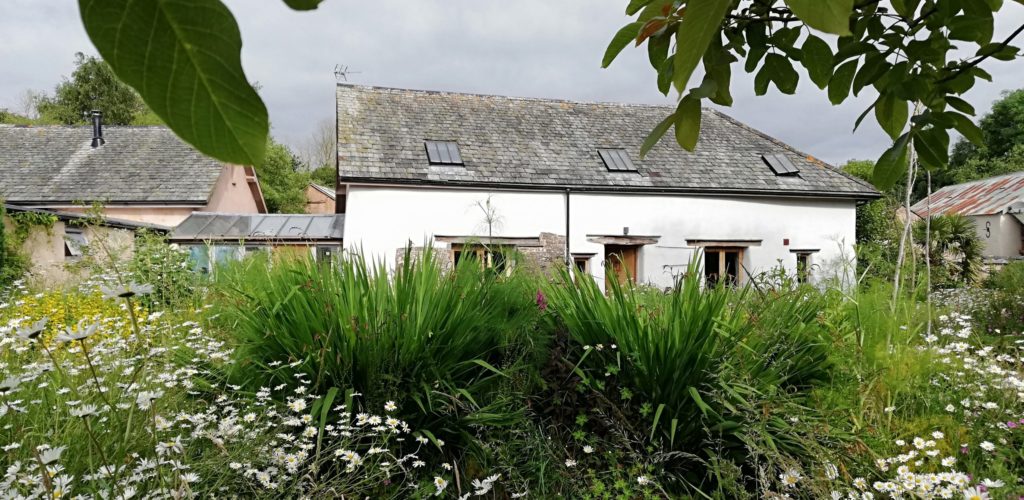 In 2021 there is space for two each in the Bliss Barn and in the Santosha Loft, meaning 1 bathroom between 2. Guidance will be given on keeping the shared space safe and your cooperation here is understood. We follow government rules and guidance, update risk assessments and take care to safeguard all our health. Please go to Terms & Conditions for important information about rights and responsibilities at this time. Ts & Cs subject to change in line with government guideline developments.
Please have a look at the accommodation page
"Viveka Gardens and its generous host Fiona provide a peaceful and restful place for a yoga retreat. Food (vegan) was delicious and the yoga was divine (especially the yoga nidra!) and took place in a light and spacious yoga studio, complete with underfloor heating. And the beds are really comfy! Thanks Fiona for a lovely break" Dawn, North London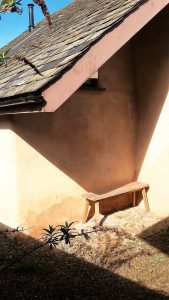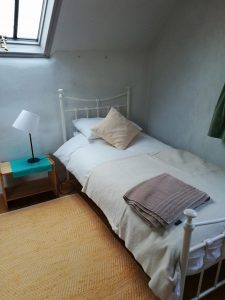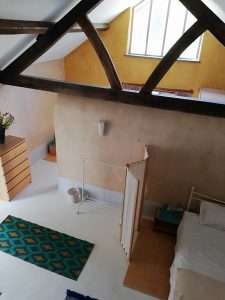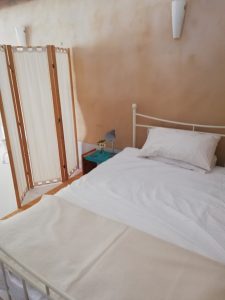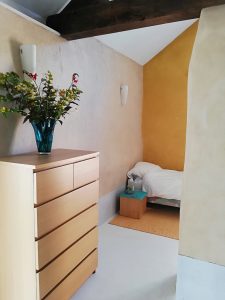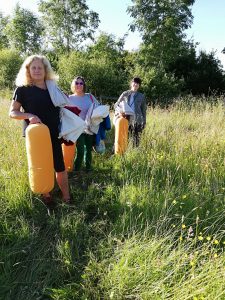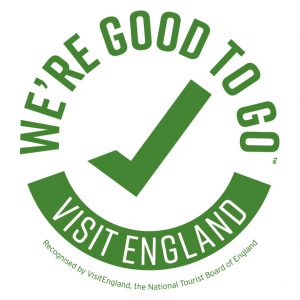 3-day-2-night stay
Cost £295
comfortable, calm and cosy accommodation, vegan meals, fruit bowl, teas
Schedule
Day 1
Arrival from noon
1.00 Lunch (eg sweet potato shepherdess pie and fresh veg)
2.30 Intro/tour Viveka Gardens
4.00 Yin and Nidra workshop
7.00 Supper (eg quinoa and leafy salads, lemon polenta cake)
9.00 Meditation (gently guided)
Day 2 
6.30 optional pranyama practice (outside)
7.15 Sitting meditation (gently guided) or meditation walk
8.00 Self practice or rest 
10.00 Brunch (eg dhal, rice, subji and salad)
12.00 Local walk or work in the garden
2.00 Snack (eg chocolate chia pudding)
4.00 yoga class (traditional hatha)
6.00 supper (eg star anise tofu stirfry and noodles)
8.00 Sitting meditation (gently guided) or meditation walk or firepit
Day 3
Monday
6.30 optional pranyama practice (outside)
7.15 group meditation
8.00 yoga class or self-practice
10.00 brunch (eg kitcheri and chutneys)
11.30 closing circle and departure
Places to practise: lawns, orchard, top of the big field (big view, morning sun), bottom of the big field (evening sun), paddock, and of course the lovely studio that looks onto the kitchen garden.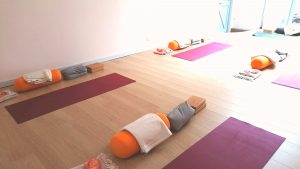 'We have been gifted a very relaxed, peaceful and beautiful few days at Viveka Gardens, made all the more enjoyable with your friendship, food and yoga. We wil pass on what a very special place you have here'. B, Oxford
'I stayed at Fiona's yoga farm for just one night, but felt like I'd really found a home and that I'd been there a week. It was so utterly beautiful and had a peace and serenity that meant I slept and slept and woke so refreshed. It was wonderful to meet Fiona too, to be made so welcome, to feel so relaxed, and to have so many fascinating conversations. I will definitely return!' R, Oxford B&B