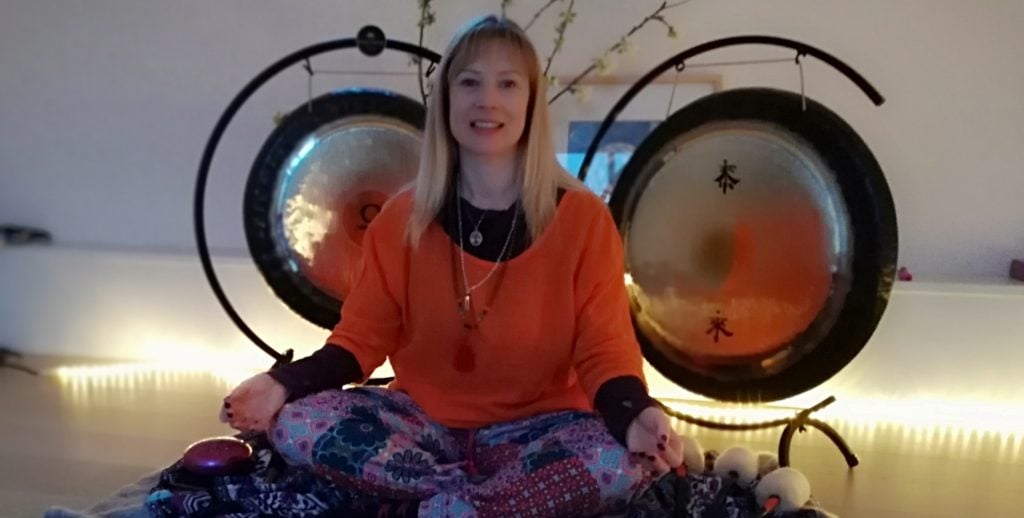 Welcome to this 3.5 hour session with Yin, Gong and grounding food for our mini community of the evening.
Gong Bath I'm so delighted to have Jackie come to share her gongs and this Yin & Gong workshop with me. Jackie came to the April teachers' retreat and gave gong bliss to the group. A sound bath can give deep relaxation and release, and leave you vibrating beautifully. Jackie says the studio here has a lovely acoustic.
Yin Yoga I've been enjoying the subtle and tremulous effects of Yin practice and Jackie, an experienced yin teacher, gave generous and non-precious mentoring so that now I am doing a Yin training. Yin goes deep into the bones and ligaments with longer holding of gentle postures, as opposed to hatha yoga, a practice of the yang tissues of muscle, blood. There can be gentle emotional release. I'm looking forward to sharing the practice with students.
Cost £25
4.45 arrival
5.00 Yin
6.30 Gong
7.45 Vegan souper soup
8.30 close