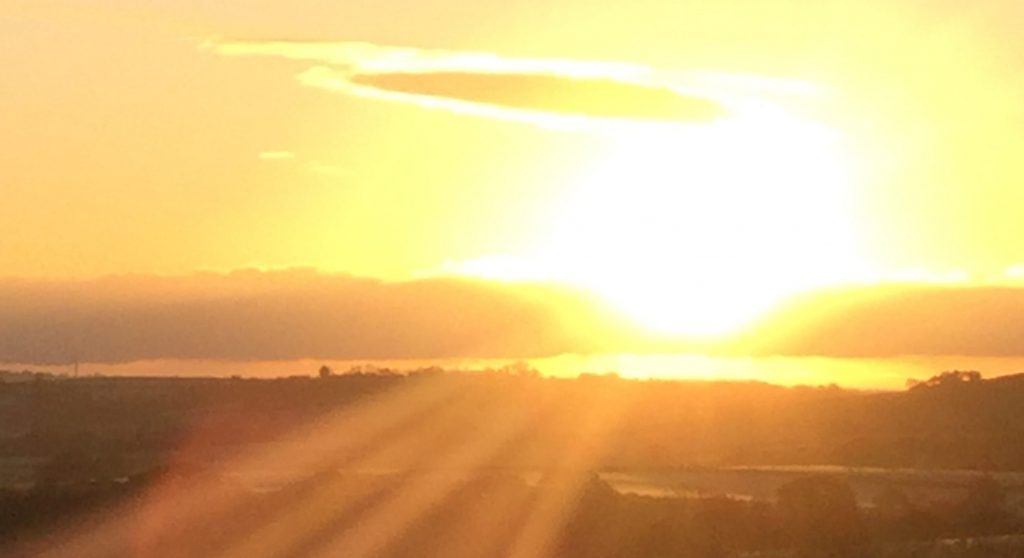 As the sun comes to a stop we stop too. Solstice will take place at 16.21. With yoga, yoga nidra and pranayama we'll relax and gather poise, as the year poises. We will take a turn on the land around sunset and feel nature resting with us.
Mixed ability yoga
In this retreat being 'able' is more about the willingness to go within than trained physical strength or flexibility; but you will also develop all these aspects.
Yogic diet
A yogic diet uplifts and gives energy. We eat fresh, wholesome, seasonal, delicious vegan food made with mainly local organic veg and organic ingredients. Recipes for prana and read more about the veganyogi diet.
Yoga and nature connection
On the 2-night retreat, as well as yoga practices we'll take time with gentle walks or optional work tidying outside in the garden. On the day retreat there will be the opportunity to either remember or celebrate someone/thing or mark an intention by planting a tree in Viveka Gardens' new woodland read more
This day retreat forms part of a two-night Solstice Retreat, 20 – 22 December, £260
Retreat information, rules and Ts & Cs
Viveka Gardens: a retreat place where community and visitors can ground themselves through yoga practices growing and nature connection, and so connect with their true self to embody peace and unity
The purpose of a retreat is to leave behind mundane matters to go within and find inspiration. At Viveka Gardens Yoga Farm we facilitate a space for this. Please continue reading retreat information, rules and Ts & Cs
Go to the instagram feed for images of Viveka Gardens.
Thursday 21st December
£50
9.45 arrival for 10am – 5.30
Booking form with payment options
Schedule
Thursday 21st December
9.45 arrival for
10.00 – 12.00 gentle yoga class with yoga nidra workshop and practice
12.30 lunch
2.00 –  optional karma yoga in the garden
3.30 hatha yoga class with longer yoga nidra
5.30 light supper if you'd like to stay for
6.00 group meditation, chanting and puja (no fee) if you'd like to stay