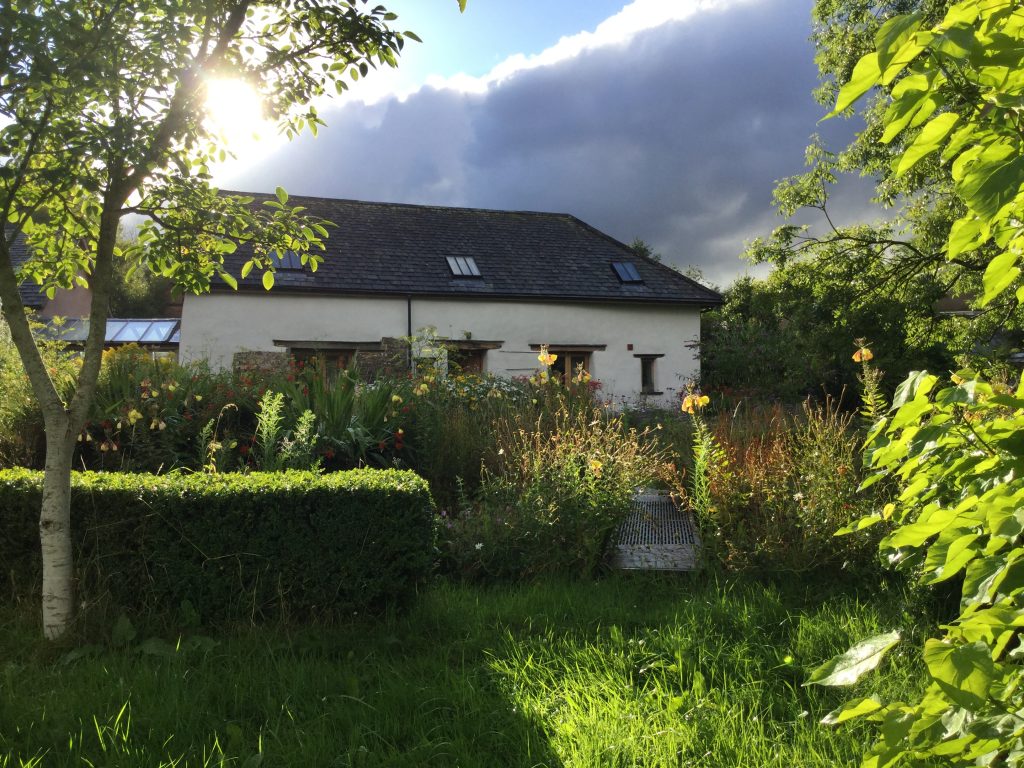 A warm welcome to Viveka Gardens for Sivananda Teachers. A chance to practice the ashram day, take a turn at teaching and/or cooking, relax with your peers, gain spiritual nourishment and recharge. Charlotta Chandrika from Bath and of Teen Yoga will be here – she's hosted these weekends before – and we're looking forward to sharing West Country full nature and warmth with you.
Arrival from 2 on Friday 24th, departure 5-ish on Sunday. Anyone who would like to arrive earlier and stay later for karma yoga is MOST welcome! Apart from house chores, there are 1000+ trees arriving from the Woodland Trust on Fri 24th that will need a trench for heeling in initially and we may get started on planting. If you'd like outdoor work and fresh air over the weekend there is the opportunity! And how auspicious to plant a tree.
Please bring:
your own bed linen/sleeping bag
wellies and water proofs (essential)
slippers
hot water bottle
flowers and/or fruits for the altar if you can manage it
if you have a sweet tooth, bring extras
food for your turn cooking – dhals, rice, spices and vegan milks here (I'll organise a rota)
We all cook and eat together, sharing the same food. Please respect the vegan yogi diet here (no alliums, caffeine, milk, eggs etc). Note that if you are used to central heating you may need to adapt, adjust, accommodate. The place is heated by two roaring wood burners, but extra woollies, thermals and a hat can be good, as country people know.
Car sharing is strongly encouraged – let me know if you need/can offer a lift or could pick up from Exeter or Crediton station. See contact page for directions.
There is space for 8 people, so please register with non-refundable £20 to cover a few costs. I'm looking for the least amount of faffing, dear yogis, so to reserve your place here is a form  with payment options. On top of that it could be good to also make a donation, according to your income, to Teen Yoga or the Yoga Mandala Project, a non profit organization that provides psycho-social support and wellness through the physical and mental health benefits of Yoga and TRE (Trauma Release Exercise) to those displaced or affected by war and conflict.
Go to the instagram page to see what it's like here at Viveka Gardens.
Be in touch with any questions.