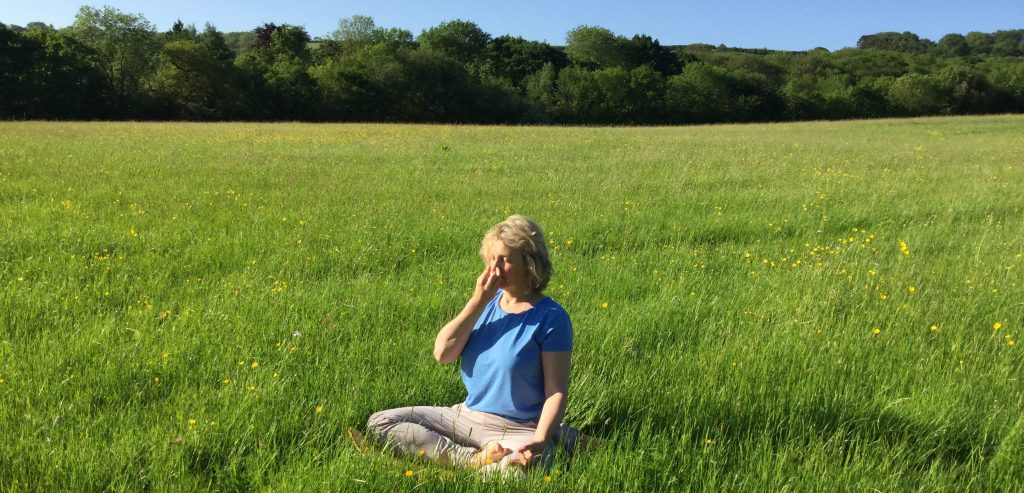 This five-day retreat is for Sivananda Teachers who have completed the Sadhana Intensive with Swami Kailasananda or Swami Govindananda's Hatha Yoga Intensive. It is a 5-day self-practice sadhana intensive refresher for a few yogis. It's a chance to review the practices and our notes together, and do the practices on the land here. It will be very simple, with reference to Swami Kailasananda's and Swami Vishnu's teaching (our notes, the manual), HYP and the routine we follow on the course, including satsang and karma yoga. Kicheri and almond milk diet. Enjoy the sangha of likeminded and experienced yogis coming together to make community.
Cost £195, 5 nights, arrive 11th and depart 17th; possibility to arrive early to help set up and do karma yoga on the land. Please book in good time and set the intention with starting to build your practice.
Viveka Gardens is sited in rural Mid-Devon in full nature with woodland, birds and other wild animals. There is a lot of space and very good air here; no light pollution to spoil the night sky and the meteor showers of August. The accommodation is comfortable dormitory (no bunk beds).
Conditions of attendance:
Sivananda/Govindananda TTC
Sadhana Intensive/Hatha Yoga Intensive
daily practitioner of asana, pranayama and meditation
vegetarian or vegan for at least 5 years
caffeine-free and non-smoker (obviously)
able to do 40 rounds AV 4-16-8 and be building practice beforehand, if possible
desire to live simply and quietly in community
additional information (please read)
Interested in karma yoga at Viveka Gardens?  Information for karma yogis
Cost £195
5 nights: arrive 11th & depart 17th
see contact for how to get here
You may also be interested in:
Teachers' Retreat April 12 -14
Teachers' Retreat August 23 – 26