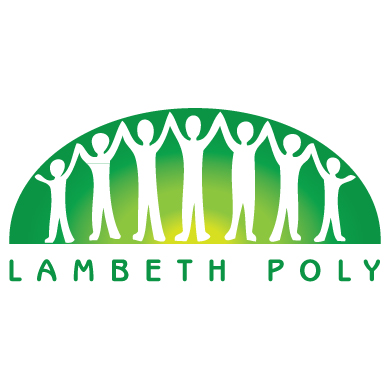 2012 saw the prototype stage of this exciting project growing crops for sale in polytunnels. The volunteers and I won Capital Growth's Enterprise award in its Olympic year Grow for Gold competition.In 2013 volunteers and trainees have increased the scale of the operation and moved towards starting a social enterprise. 7 trainees completed at level 1 'Growing in a Polytunnel qualification.
Activities:
Training in horticulture skills and employability
Social enterprise selling leaves and herbs to residents, caterers and local veg bag scheme
Seeding a replicable model
Rationale The demand for locally grown food is rising. Food 'miles' push up prices and are bad for the environment.  Lambeth Poly is a prototype project to explore what we can grow and sell in Lambeth, and how we can train and employ local people to do it. Crops grow more quickly and for longer in the year in the protected environment of a polytunnel, increasing productivity.
Lambeth Poly has run since July 2012 as a 16 x 18 ft (5 x 5.5m) tunnel sited on Tulse Hill Estate, Brixton, on a green in the middle of public housing. In June 2013 we were able to extend the tunnel, thanks to a grant from Lambeth Living. Work was done by Jake of Remakery and the team there.
Background
I designed the project which received initial funding from LB Lambeth in their Co-op by Design initiative in early summer 2012. Cropping has continued to local restaurants. In July 2013 volunteers and trainees took over the management of the tunnel from me. I will lead the next training courses (September 13 and May 14). Lambeth is the micro case study within an exciting EU project, Food Metres, in which I am the researcher, and Lambeth Poly will benefit from innovation support.
See the links here for more info:
https://twitter.com/LambethPoly
http://cooperativecounciltoolkit.wordpress.com/tag/lambeth-poly/
http://www.flickr.com/photos/lambethpoly/
http://www.projectdirt.com/project/7655/#!/journal