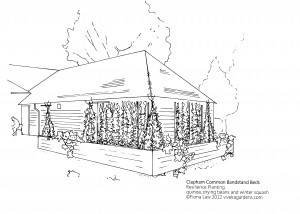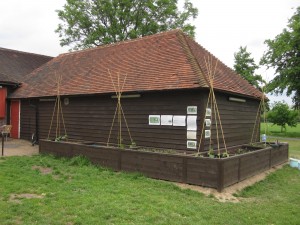 In early Spring 2012 we began with compost giveaways on the Common. Victor, the Parks officer, built these magnificent beds, a perfect opportunity to kickstart growing on the Common and explore the discussion around resilience crops. I've led Incredible Edible Lambeth training and work with volunteers at the site. This is pro bono work in my capacity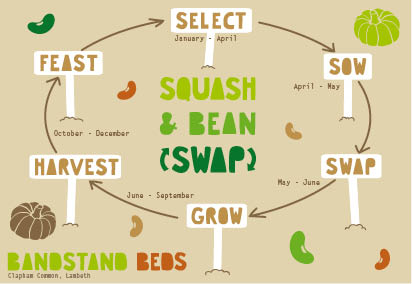 as a Lambeth resident and user of Clapham Common for many years!
In early spring the community growers and I formed The Bandstand Beds Association and I devised the Squash and Bean Swap for the Chelsea Fringe – a community cropping participation year-long event, from seed selection to harvesting and feasting.
Click here to see the website: http://bandstandbeds.org.uk/