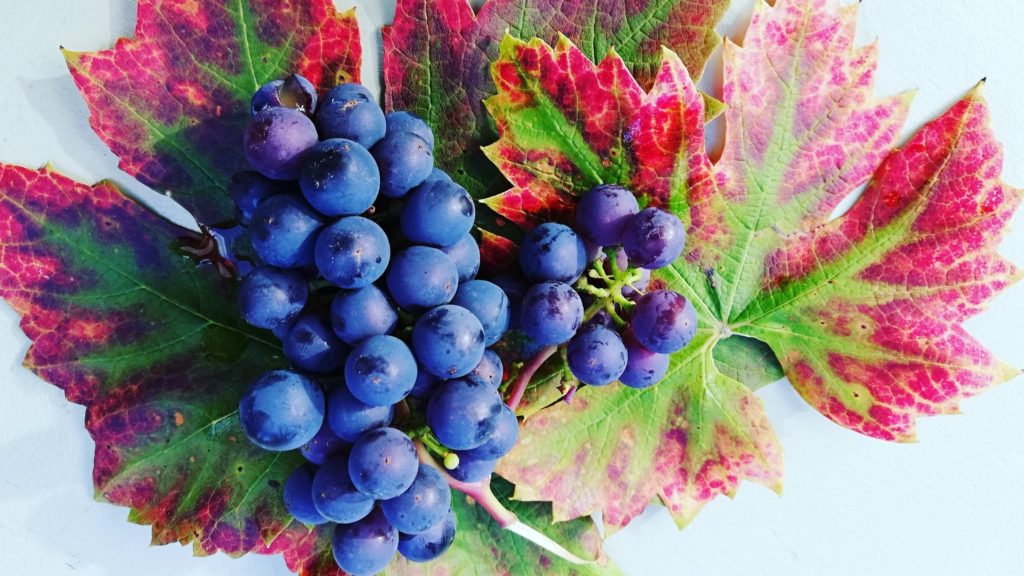 A warm welcome to the Yoga and Menopause Weekend or Day (5th) Retreat for pre-, peri- and post-menopausal women at Viveka Gardens with yoga, meditation, yoga nidra, nutrition talk, yummy vegan food and sisterhood.
How beautiful our autumn season is, revealing the true colours, juice and fruitfulness of our life. Menopause is a wonderful opportunity to embrace change and vision how you want the next part of your life to be.
Yoga
Yoga is great for keeping strong, cool and centred. Yoga nidra is a very good tool for listening to your heart's prayer and transforming to the next stage. At this time of the turning season, we will tune to our internal changes of season too.  Read Fiona's blog on transitioning into the next part of her life.
Nutrition
A fresh look at your diet and knowing the changes in your body chemistry is very beneficial. Ellen McCallum is a naturopathic nutritional therapist with over 16 years' practice in alternative health and is based in North Dartmoor. Combining nutritional science, biochemistry and naturopathic principles Ellen offers a truly holistic approach to prevention and healing with lots of practical ideas for implementation.
Come to this lovely day or weekend retreat. Two options:
Day retreat 10.15 for a 10.30 start on Saturday, finishing at 5.00 with two workshops and lunch
2-Night retreat arriving from 3pm on Friday and leaving around noon on Sunday. It may be possible to stay longer for a bespoke extra session of yoga or coaching (contact to discuss)
In the retreat:
how yoga practices can support menopause transformation
dietary inspiration to support body-mind change with naturopathic nutritionist Ellen McCallum
identifying changes you want to make and how to get there
sharing of information and experience
particularly for full-weekend participants, using yoga nidra to tune to your true inner wisdom when all seems in melt-down
SATURDAY DAY RETREAT
10.15 arrival for…
10.30 yoga class with short nidra
12.30 themed vegan lunch with menopause super foods
1.45 nutrition talk with Ellen McCallum
3.15 Tea, Q&A
3.45 themed meditation walk on the land here, mental digestion
4.30 co-coaching: next steps
5.00 departure for day retreat women – weekend guests see schedule, right
Can't make it this time? Sign up to the newsletter to keep informed on what next.
Come to the tranquil and natural Viveka Gardens, tasteful and comfortable accommodation in 8.5 acres of gardens, fields, orchard and kitchen garden.
Accommodation is in simple but homely dorm style accommodation with shared bathrooms in tasteful and comfortable converted cob barns. There is the Bliss Barn and the Santosha Loft.  Non-caffeinated teas and barley cup, as well as fruit are available all day.
Coaching and 1-1s with Fiona are possible after breakfast and after supper, and at the end of the retreat. If you are coming to yoga it is likely you are looking to make some changes in your life all round. Fiona is an experienced coach, Sankalpa Coaching.
Feedback from previous Menopause Day Retreat
Thank you Fiona for a very enlightening day. I learn a lot more about yoga than I expected to and will work towards to continuing development of my understanding of yoga practice. Although this was a menopause day I got more out of that just help with understanding menopause and the symptoms. It was a privilege to be able to share stories with the other women. I look forward to returning.
Julie
Really lovely day. Not quite what I expected, but I really got a lot from the day, and plenty to think and reflect on… Lovely supportive group, sharing experiences was helpful and interesting. Caroline
I have really enjoyed the entire day! Liz
Another lovely, deeply nurturing day. Gentle yoga and wonderful yoga nidra practices. Enjoyable walk outside, spending time in nature. Fiona guided us through our menopause experience and shared her wisdom. Highly enjoyable and recommended. Thank you…Ooh and gorgeous food again! Lou
The retreat was in a beautiful location, the yoga room was peaceful and the food throughout the day was tasty and nutritious! Fiona has a lovely voice and found myself relaxing deeply during the nidra sessions. The day was a great mix of discussions, yoga and lovely walk around the grounds. Thank you for a great day and for all the information about yoga and nutrition! Mary
Weekend Retreat Investment: £260 Day £50
Viveka Gardens is keen to make yoga available to all so bursaries are available for those on benefit. Please contact to discuss.

Schedule
Friday 
Arrival from 3pm
4.00 gentle yoga class
6.00 Supper
7.00 intro/tour Viveka Gardens
8.00 yoga nidra – deep relaxation
10pm lights out
Saturday
7.30 breakfast and free time
10.15 Day Retreat Workshops (see above)
5.00 free time
6.30 supper
7.30 optional walk or group meditation
10pm lights out
Sunday
7.00 optional group meditation and chanting
7.30 breakfast and free time
10.00 yoga class
11.30 snack,closing meditation and departure
There is also the option to stay for a 1-1 session of yoga or coaching with Fiona
Getting here: contact page
Please continue reading retreat information, rules and Ts & Cs