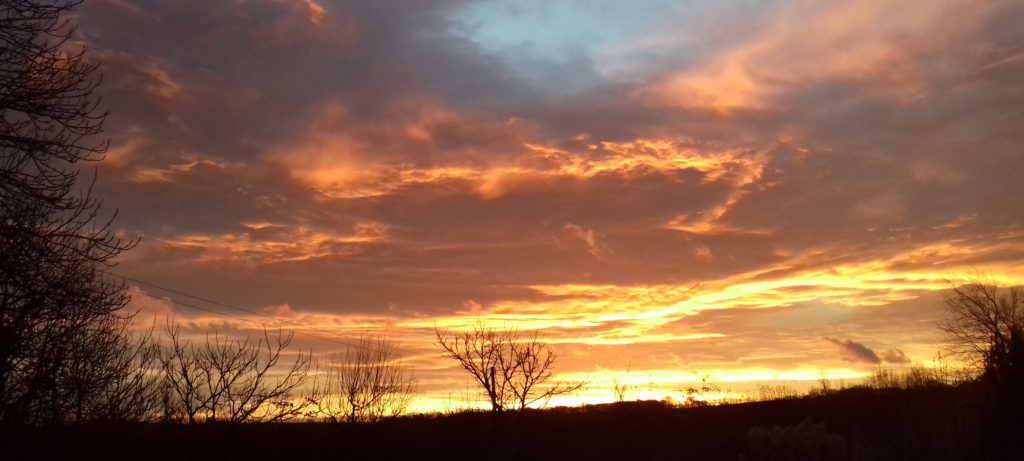 A warm welcome to the New Year Retreat 31 Dec
A chance to rest, take silence, be in gentle company, review the year and set goals for 2018. Meditate and chant the New Year in. Come for the afternoon and evening on 31st Dec 2pm – half past midnight £50. Option to stay the night on Dec 31st £50.
contact Fiona with any questions
Yoga in tranquil Devon
Enjoy the peace of rural mid Devon and soak in the prana, the vital energy, of nature. A chance to unwind and revive. At Viveka Gardens you can relax. Let go of stress and open to whatever is needed at this moment.
Yogic diet
A yogic diet uplifts and gives energy. We eat fresh, wholesome, delicious vegan food made with mainly local organic veg and organic ingredients. Recipes for prana and read more about the veganyogi diet.
Extend your stay – bespoke yoga retreat
If you'd like to make your trip to Viveka Gardens longer contact us for basic B&B rates, bespoke yoga or coaching sessions.
Retreat information, rules and Ts & Cs
Viveka Gardens: a retreat place where community and visitors can ground themselves through yoga practices growing and nature connection, and so connect with their true self to embody peace and unity
The purpose of a retreat is to leave behind mundane matters to go within and find inspiration. At Viveka Gardens Yoga Farm we facilitate a space for this. Please continue reading retreat information, rules and Ts & Cs
Cost
£50 for the day retreat
£50 to stay overnight
Booking form with payment options
Schedule
2pm arrival
2.30 – 3.30 optional tree planting
4.00 yoga class
6.00 supper and clear up, rest or reading or chatting
9.00 yoga nidra and goals workshop
11.00 group meditation and chanting (satsang) and prasad
12.05 mulled apple juice from Viveka Gardens 
12.30 end