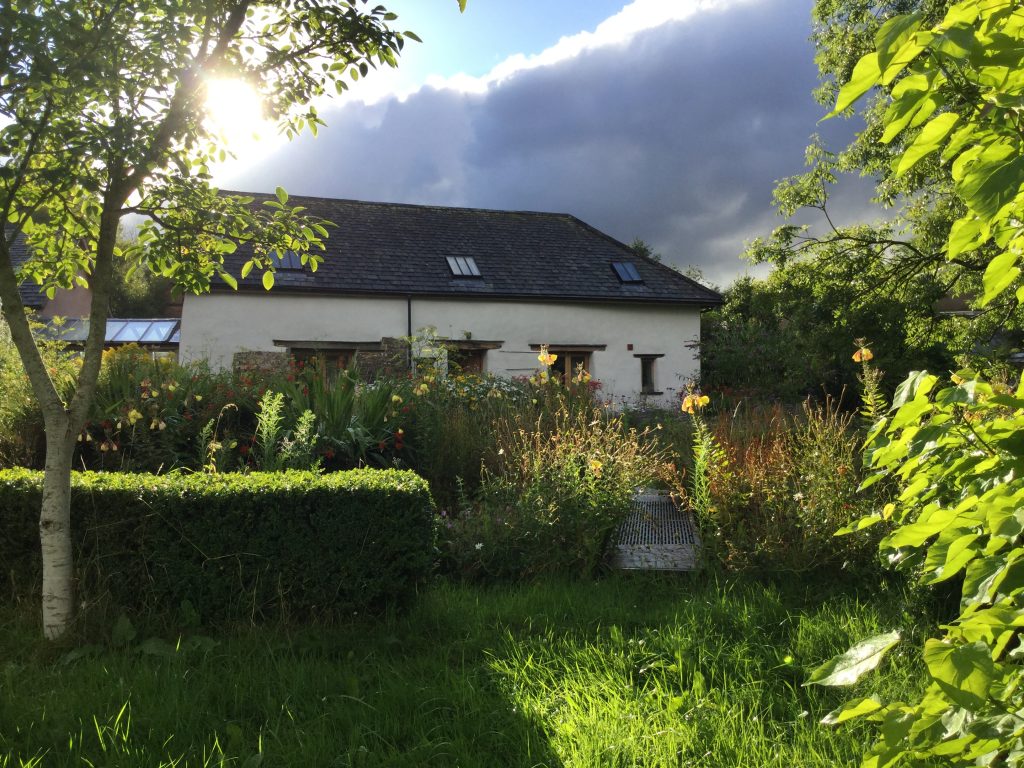 A warm welcome to Viveka Gardens for Yoga Teachers. A chance to practice the ashram day, take a turn at teaching and/or cooking, relax with your peers, gain spiritual nourishment and recharge. As we'll be sharing good practice you can add it to CPD hours. This retreat is at a reduced price to reflect we'll be sharing the teaching and mucking in to maintain our container and mini-community. The schedule, approach and ethos will be based on the Sivananda tradition; teachers from other traditions and approaches are welcome in a spirit of sharing.
Be prepared to teach a class or lead a workshop and to join the karma yoga rota for cooking and cleaning, ashram-style. It'll be a very light load with everyone involved.
Arrival from 2 on Friday, departure 4.30-ish on Sunday. Anyone who would like to arrive a couple of days earlier and/or stay later for karma yoga is MOST welcome!  There will be garden work and house chores to do.
Please bring:
wellies and water proofs
slippers
layers
mat, cushion, shawl
flowers and/or fruits for the altar if you can manage it
if you have a sweet tooth, bring extras for yourself or to share
We cook and eat together, sharing the same food. Please respect the vegan yogi diet here (no alliums, caffeine, milk, eggs etc). Please practise mouna from end of evening meditation til after morning meditation.
Car sharing is strongly encouraged – let Fiona know if you need/can offer a lift or could pick up from Exeter or Crediton station. See contact page for directions.
There is space for 8 people, and the reduced cost price is £108. I'm looking for the least amount of faffing, dear yogis, so to reserve your place sooner rather than later here is a form with payment options.
Go to the instagram page to see what it's like here at Viveka Gardens.
Be in touch with any questions.
 " Staying at Viveka gardens gave me so much energy and inspiration. I was there for an advanced teachers retreat and I was so uplifted by the amount of natural energy from the land, flowers and abundant wildlife. There is so much potential there…I found it already like a mini Findhorn. You can see already the positive effects on the surrounding land due to the yoga and spiritual practices held there, in the way that it's so alive! The perfect place to rest, recharge and connect with nature."
Cost
comfortable, calm and cosy single sex dorm accommodation
no bunk beds
four vegan meals, fruit, teas
£108
Booking form with payment options
Schedule
Friday 4th May
Arrival from 2pm
4.00 yoga class
6.00 Supper
7.00 intro/tour Viveka Gardens
8.00 group meditation and chanting
10pm lights out
Saturday 5th May
6.00 optional pranyama practice
6.30 group meditation and chanting
8.00 yoga class 
10.00 brunch
11.30 karma yoga 
1.00 workshop
2.30 personal study/walk/work in the garden
4.00 yoga class
6.00 supper
7.30 group meditation and chanting or yoga nidra mini-workshop
Sunday 6th May
6.00 optional pranyama practice
6.30 meditation walk
8.00 class
10.00 brunch
11.30 karma yoga 
1.00 workshop
2.30 yoga class
4.00 closing meditation and departure