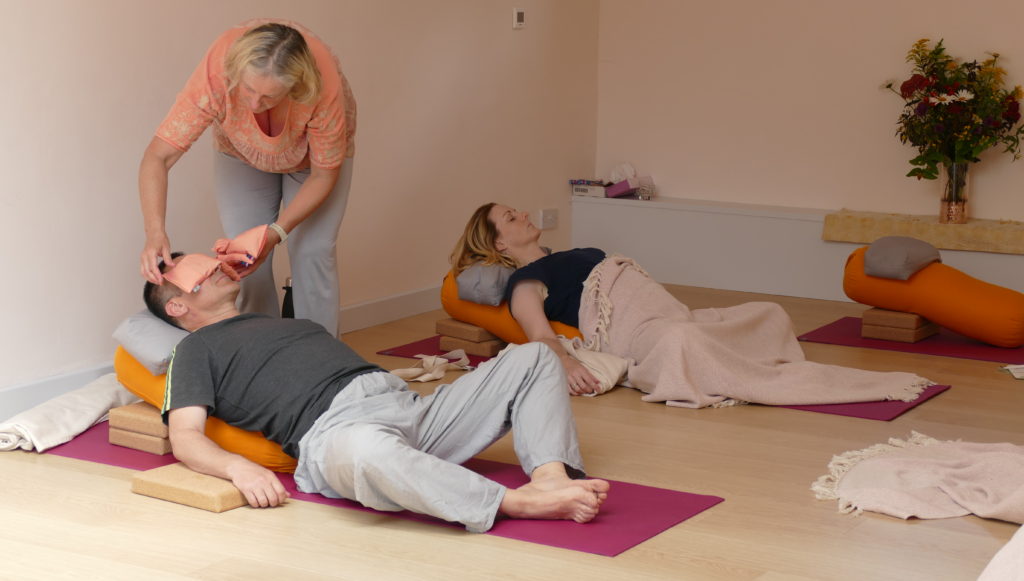 Currently this workshop is still going ahead. Please have a look at Coronavirus: information and guidance
Take time to properly deeply relax and go deep, physically and in your being. In this session you will be guided into slow, supported poses, stretching under gravity. We'll complete with yoga nidra, a guided lying down meditation, which is freeing in so many ways, and will integrate the practice. Fiona is a well-experienced yoga teacher, intuitive and trained in yin and nidra practices. Enjoy vegan soulfood to ground and nourish you before your return to the outside world.
A note from Liz following a similar workshop
"Friendly, heartwarming, genuine and the perfect place to heal body mind and soul. Fiona is very welcoming, and I found Viveka Gardens to be a beautiful oasis of peace, calm and serenity, and also a place to refocus, and re-energise. I felt at home, and will definitely be returning. Highly recommended. I'm not hugely experienced with yoga practice, but have to say Fiona is an excellent teacher, and the health benefits from my session lasted several weeks. The communal meal afterwards was also well worth staying for."
2.30 – 5.30 pm including communal meal
£20 or 2 classes on your 6-class card
Please book in advance
BOOKING FORM
And don't forget monthly Friday Night Nidra!
Food Growing Day and Weekend Retreats also have nidra seasonal themes