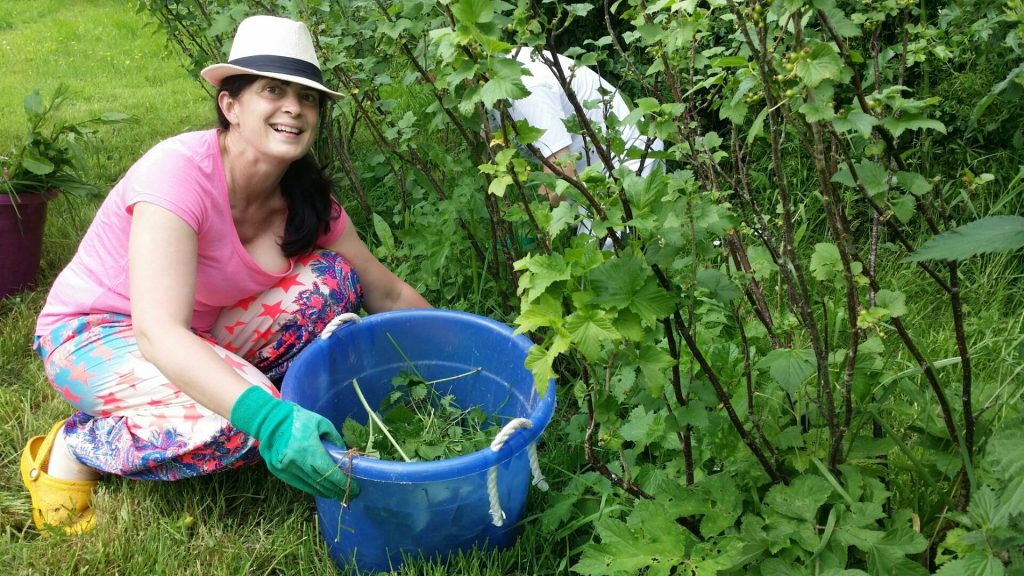 On this reduced price karma yoga retreat we will be making jam and gardening. There'll be one yoga class each day, group meditation and walks as well as working in the kitchen and on the land, so you'll get to live in community on the yoga farm. Plus you get to take some jam home with you!
There are a lot of currants here and always jobs to do on the farm. You'll have a chance to develop your understanding of yoga and learn some horticulture as well as have a go at making jam. What is karma Yoga?
Cost: £108 in comfortable single sex dorm accommodation (no bunk beds!)
Saturday can be attended as a day retreat, 9.45 arrival for 10am – 6pm, £10
booking form with payment options
Scroll down for the schedule and more retreat information.
Friday 21st June
Arrival from 2pm (for people staying overnight) for Yoga class at 4pm 

6pm Supper 
tour/induction of Viveka Gardens

8.00 Group meditation and chanting

10.00 lights out
Saturday 22nd June
6.00 meditation and chanting
7.30 breakfast and free time
10.00 Yoga class
11.30 tea and introduction to the day's tasks
12.45 lunch and clearing up
2.00 working in the kitchen and/or garden
6.00 supper
7.00 meditation and chanting/inspiring dvd
10.00 lights out
Sunday 18th June
6.00 meditation walk
7.30 breakfast and free time
10.00 Yoga Class
11.30 tea then working in the kitchen and/or garden
12.45 lunch and clearing up
2.00 working in the kitchen and/or garden
4.00 closing meditation
4.30 departure
Retreat information, rules and Ts & Cs
Viveka Gardens: a retreat place where community and visitors can ground themselves through yoga practices and growing, and so connect with their true self to embody peace and unity
The purpose of a retreat is to leave behind mundane matters to go within and find inspiration. At Viveka Gardens Yoga Farm we facilitate a space for this. Please continue reading retreat information, rules and Ts & Cs