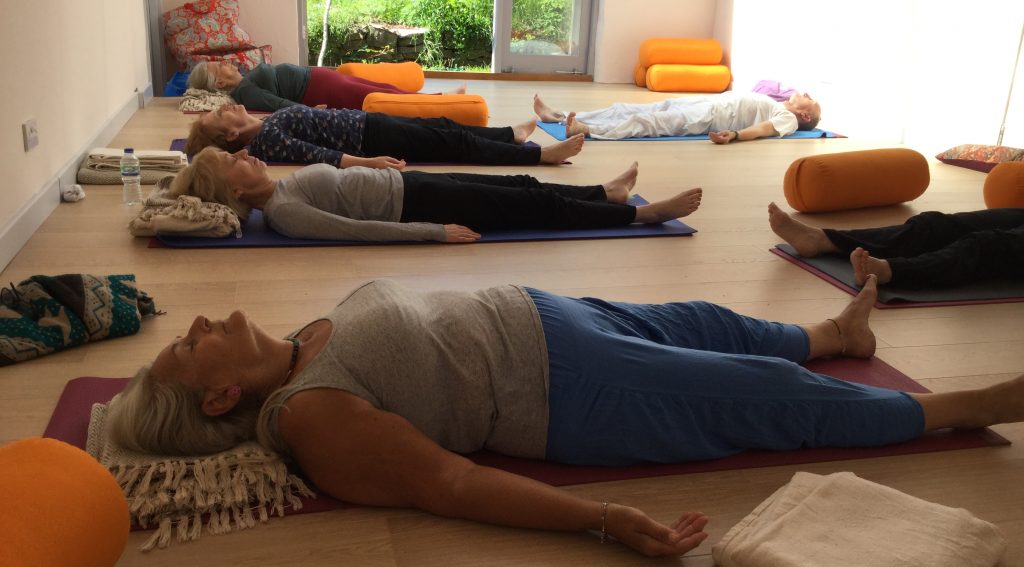 Are you looking to try yoga or develop your practice?

Would you like to establish a routine that energises and relaxes you physically and mentally?

Do you prefer to connect to a traditional form of yoga?

Aimed at beginners, newbies and rusty people this workshop will give you a good idea of where you can go with yoga.

Viveka Gardens Yoga Farm Sat 12th January 10 – 1 
West Leigh, Zeal Monachorum, EX17 6BL

Workshop Booking Form

The Sivananda class gives a systematic workout through the muscles, soft tissues and subtle body.

A session consists of a balance of gentle moves, pranayama, asanas and relaxation.

With practice, the eyes can be closed for inner connection, making a meditation in movement.

Read more about Sivananda and the class structure

In this workshop:
Demonstration of and practice with the 12 basic poses of the Sivananda class
Intro to breathing exercises – pranayama – and their benefits
Techniques of yogic relaxation
Understand something of the wider context of yoga and its spiritual aims
Suitable for those with basic fitness and mobility. All welcome.

Sat 12th January 10 – 1 

Special taster price of £20 includes:
tea & snack
time for brief one-to-one consultation
half price voucher for your first class before half term
why not stay for the afternoon session, Introduction to Meditation 2.30- 5.30pm?

Make a day of it with a light vegan lunch £50

Viveka Gardens is keen to make yoga available to all so bursaries are available for those on benefit. Please contact to discuss.
'Natural, peaceful, authentic, not just an exercise class'