Do you yearn to have some peace of mind?
Looking for some beginner steps to regular meditation practice?
Wanting a fresh dimension to your thinking?
In this warm and encouraging workshop you will:
understand about mind waves and concentration
see meditation as a way to engage with the higher self
practice with a range simple techniques
find out ways to facilitate practice for yourself
learn some simple yoga movements and breathing to prepare for meditation
What's included
The session includes a talk, meditation practice, gentle yoga moves and breathing to take away. Plus a cuppa, snack and like-minded company.
Who's it for
This session is for newbies, rusty or returning meditators, and meditators who need a bit of gentle movement to be able to sit better.
To follow on
New opportunities to practice group meditation, including a meditation course, in the New Year to encourage you.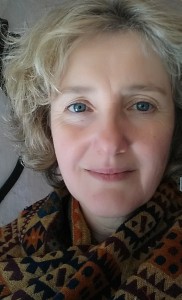 Fiona Sundari Law is a seasoned yogi and has facilitated many meditation courses and sessions both for the Sivananda Yoga Vedanta Organisation and now at Viveka Gardens Yoga Farm.
"It seems that meditation should be so simple: just sit, slow the mind and wait. But now more than ever people find it hard to let go and connect. Swami Sivananda and Swami Vishnudevananda's mission was for peace in the heart and peace in the world. They offered the most practical guidance to this highest of practices and I am delighted to pass on what their disciples, my teachers, taught me."
Feedback from previous session I decided to get more involved in the meditative/mental aspects of yoga by signing up for Fiona's meditation workshop.  Spending time with Fiona was like hanging out with an old friend and everything she described about meditation kept me strongly engaged. It helped that I was really interested and excited about the topics, but she complemented that by having answers to all my questions, and usually just left with me with more questions and ideas. Since the workshop I have been practising meditation alongside my yoga practice and have been feeling much calmer, more in control of my anxieties and generally more centred. Thanks Fiona! J
Saturday 12th January
2.30 – 5.30pm £20 
why not join for the morning session, Introduction to Sivananda Yoga?
Make a day of it with a light vegan lunch £50
bursary for full time students and those on benefits – please contact in advance