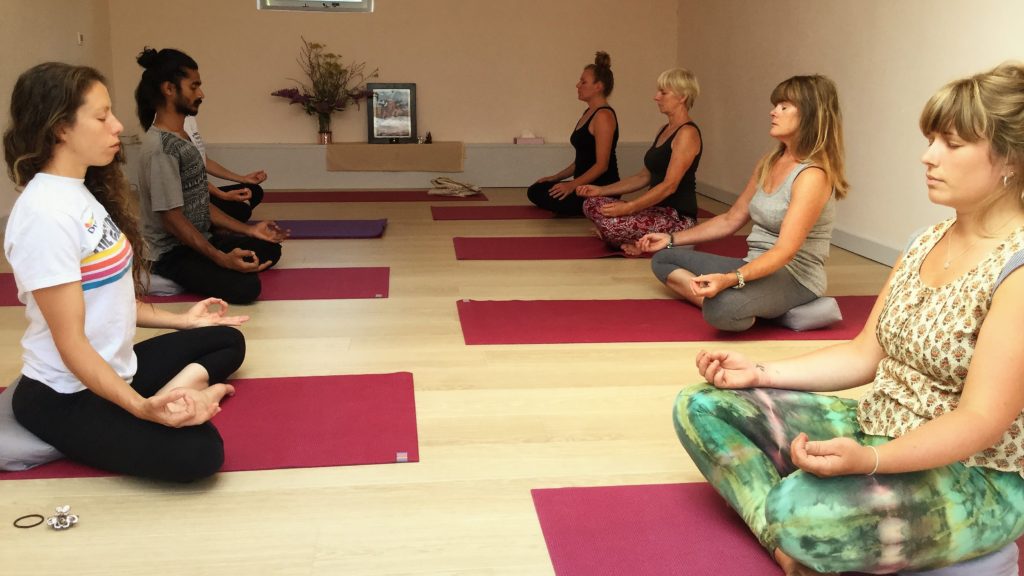 the Yogi, desirous of obtaining siddhi (powers) should keep the Hatha Yoga very secret, for it is effective only when it is kept secret. It becomes ineffective when injudiciously revealed.

Hatha Yoga Pradipika, compiled in 15th century from older sanskrit texts
Yoga was always handed down from master to disciple and was the ascetic, or monastic, arm of the Sanatana Dharma (what the British Victorians labelled Hinduism). The practices were taught in a cloistered environment but even more in the time of the Raj did the practices go even more underground. After world war two and partition, Masters like Swami Sivananda, began to open up yoga to women, Westerners and even western women, and then he sent his best disciples, including Swami Vishnudevananda, to the West: 'People are waiting'.
So now yoga is known to many, many people, but in some ways the true yoga remains hidden. The Hatha Yoga Pradipika elucidates the entire sicence of hatha yoga: asana, pranayama, the six techniques for bodily purification, mudra and bandha. Even now a teacher is neede to guide through some of the techniques and metaphorical words.
In the intermediate/advanced monthly Saturday workshops I'll be sharing some of what my teachers have shown me with this classic text of yoga.