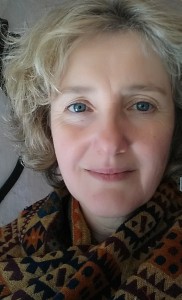 Fiona (spiritual name Sundari) facilitates yoga classes, retreats, yoga nidra and workshops on related yoga topics. Feedback some nice comments 
Trained and long-time practitioner in the Sivananda tradition, she developed the life of a yogi alongside work and raising a family. She aims to facilitate a space where students can tap into the deep connection with peace that yoga allows.
Fiona Sundari was called to study with Sivananda Vedanta Yoga organisation in 1997, and has taught regularly since 2001. She completed the Advanced Teacher Training course and is a 'Bhaskara' twice over through the Sadhana Intensive of deep pranayama energetic work. She taught meditation and other courses and was staff at countless retreats, as well as full time at the Sivananda Ashram in France (Foret d'Orleans) and the London Centre (Putney).
She is a trained Yoga Nidra facilitator (Total Yoga Nidra, Uma and Nirlipta Tuli). She is also a qualified and experienced life coach, inspired to offer support and encouragement to people in the process of change and on the spiritual path with Sankalpa Coaching. In 2016 she took confirmation in the Church of England and takes part in Christian worship and fellowship.
Fiona founded Viveka Gardens Yoga Farm in 2017, an ashram-style retreat place with a rule of life; a place for community, nature connection, vegan organic food growing and yoga practice.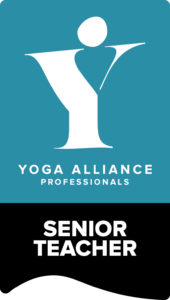 Fi loves time in nature, dancing, singing and laughing. Previous work experience includes television production, lecturer/manager in higher education, community food growing, volunteer management.
Fiona Sundari Law is a registered Senior Teacher with Yoga Alliance Professionals. 'This accreditation demonstrates excellent standards as set by Yoga Alliance Professionals.'
In teaching yoga I aim to enable the kind of personal growth, peace and understanding I have experienced, humbly and proudly under the grace of my teachers.
"Health is wealth, Peace of mind is happiness, Yoga shows the way." 
Swami Vishnudevananda
You may also want to read what is hatha yoga? and Sivananda
Feedback some nice comments (click)