Deep relaxation and insight with a theme of renewal and transformation at Sivaratri, the festival of Siva, the yogi God. This workshop takes place at this amazing yoga studio on Dartmoor, the Barefoot Barn, in Chagford.
For yoga teachers this can count 4 hours towards CPD – see below
Yoga nidra is a guided deep relaxation technique, offering relaxation on physical, mental and emotional levels, and is a powerful stress management tool. It is also a technique that enables you to access and manifest your true wishes. Nidra means sleep. In yoga nidra you retain awareness while allowing the mind waves to slow to the frequency of dream and deep sleep. Your system is able to rest deeply while accessing the subcons
cious.
Siva symbolises the shedding of the old to step into the new. At this time of Spring let's renew.
This workshop is for new and previous participants in yoga nidra. You'll experience deep relaxation and there will be an opportunity to find, hone or develop your sankalpa, which is Sanskrit for intention, life-purpose or heart's prayer. This can be an affirmation that goes deep into your psyche to support you in your aims.
FOR LONDON FRIENDS there is a shorter version of this workshop on Saturday 17th at Yoga Bromley
You'll also explore the benefits of yoga nidra for taking away and later receive the recordings of the day.
Feedback for Yoga Nidra workshops to encourage you to join us:
A deeply penetrating experience into relaxation and mind consciousness. An experience I will want to repeat many times. LG
I was feeling very disconnected from myself. Today I feel so much more grounded and reconnected with the universe. I love that we all felt like a little family and the energy built up was truly empowering. Cannot say thank you enough. DH
A wonderful practice, and very well-timed for me. It's had a significantly profound effect on me at a point in my life where I'm leaving my career and moving forward into new things. Angela, Tavistock
Just what I needed to rebirth, go inward and rest. The body and mind just wanted to feel contentment, without attaching anything to outcome. I got just this. PW-P
Yesterday was a truly wonderful experience. I feel an amazing sense of clarity today. I also slept for 13 hours solidly… Thank you so much. LC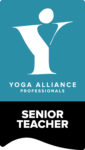 Continuing Professional Development
Fiona is a Senior Teacher with Yoga Alliance Professionals.
This session includes information on the physiology, neurology, historic foundations and elements of yoga philosophy underpinning yoga nidra. This is not a training to facilitate yoga nidra, however. The advice is to practice yoga nidra for yourself and then take formal training to facilitate for others. Use this session as a springboard into the practice or to develop your aquaintanceship with it. Advice can be given on further training.
further testimonials
I have experienced Yoga Nidra before but nothing compared to this. Fiona is a wonderful teacher and her slow soothing tone helped to enable me to gain deep relaxation and empowering answers to some long term deep rooted questions. I will recommend Fiona's workshops to all I know – this has been a life changing experience. GL
I had been having a difficult time in the week leading up to the workshop and it turned out I couldn't have been headed anywhere more perfect. Fiona instantly makes you feel like you have stepped into the home of a dear friend. I think without realising it I had gone to the yoga nidra workshop to get confirmation and clarity that I was on the right path. And I most certainly came away feeling a new sense of calm and purpose as I approach the next stage of my life. I actually felt surprisingly emotional afterwards, but in a lovely way, full of humility and gratitude. I would highly recommend attending one of Fiona's wonderful workshops whether you are looking to deepen your practice or just need to take some time out from modern life! JP, Tavistock
Thank you for the extraordinary experience today, it was so profound and enlightening. The feeling of being completely safe and surrounded by such a lovely feeling of warmth and peace too. It is something I would definitely want to repeat on a regular basis.  LG, Tavistock
Sunday February 18th
11am – 3.30pm £35
Booking Form and Payment Options
The Barefoot Barn, Eaglehurst, Mill Street, Chagford TQ13 8AR
The session includes:
energy freeing yoga movements
Two yoga nidras, deep guided relaxation practices
exercise on finding your true goal (sankalpa)
guidance on resources for practising at home
tea and final grounding snack
Bring a light lunch or snack to have at 12.45 (not enough time to go out). We will start at 11.00 so please aim to arrive by 10.45.
Unless you find walking difficult, please park in Chagford car park and walk to the Barefoot Barn (15 minutes). Guidance from the Barefoot Barn website http://barefootbarn.org/information/driving-here/
The workshop fee is transferable up to 1 week before the course start. You are welcome to transfer your place to a friend (no additional cost) or you can transfer onto another workshop for a £11 admin fee. Cancellation refund possible (minus 20%) if we are able to fill your space.
Thank you and om!
Other workshops coming up