How to Facilitate a Better Workshop – continuing professional development for teachers
February 17 @ 1:30 pm

–

5:30 pm

£37
This workshop takes place at the Light Yoga Space in Dalston, London N1 (scroll down)
A half day continuing professional development workshop for yoga and other energy/movement facilitators who want to deliver specialist content with spritual dimension. This course counts as CPD for Yoga Alliance teachers.
Fiona Sundari is an experienced teacher and trainer in the 'straight' world of adult higher education. She is also a long time yogi. With this workshop she aims to support teachers to find ways to even better deliver what they know so well so that students benefit in the best way possible,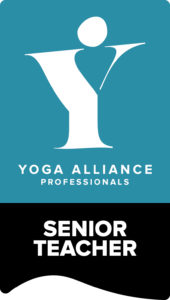 and teachers feel confident that they have done their expertise justice.
Are you plucking up courage to run a workshop? Or have you ever felt that your workshop attendees did not leave fully satisfied? Or that somehow, despite knowing it really well, you weren't in charge of the content you delivered? Did time run away with you or did participants go off at strange tangents? This workshop will aid you to prepare and confidently deliver workshops that inspire participants with your unique offer.
I spent 12 years teaching and training in adult education. Attending training and workshops myself, I'm often 'bearing with' quite a lot and thinking, for instance, if only they'd clarified the aims of the session with the group. And in a yoga context (but I think this works well in all training situations) created a space by starting and ending with some quiet sitting or mantras. Very often there are simple things that make a world of difference. I've also attended training which was inspiring through and through. I finally decided to run this workshop when a peer participant said to me, if the training is only 60% good, I'm happy. Later he revised this down to 40%. But that's not good enough!
In this workshop I will guide you through an effective planning process. By the time you get to delivering your session all the work will be done and you can enjoy the flow and interaction in the workshop space.  Our session together will model good practice and you will leave feeling energised and inspired to run workshops with your own special magic.
Deeply nourishing workshop thank you. Fiona holds a lovely safe space and executes it impeccably and in a very personable way. Gavin Frank (Autumn Yoga Nidra Workshop)
By the end of the session you will be able to:
Set and measure clear outcomes for your sessions
Use a range of methods to facilitate learning
Reflect on your training style and know your next steps
Content includes:
How to bring clarity to the content you want to deliver
Facilitating vs training vs teaching
Expanding your field of topics to offer
Resources and materials
Preparing good handouts
Learning styles and how to support them in your participants
Transitioning between knowledge content and experiential practice
Developing a warm learning environment
Marketing your workshop
STOP PRESS! Teachers' Retreat Monday 18th – Thurs 21st April at Viveka Gardens, West Leigh Devon. More info coming soon
BOOKING
COST: £37

Offer: bring a friend @ £32 each
Contact Fiona Sundari for bank transfer details
This course counts as CPD for Yoga Alliance teachers
[/one_half_last]
More about Fiona's experience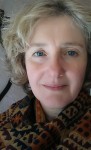 As a former educational manger with training, mentoring and coaching teachers as part of my role I bring a wealth of experience to this workshop. Parallel to this time working in adult education I taught yoga classes 3 -4 times a week and attended weekly satsangs, talks as well as many courses at my alma mater, the Sivananda Yoga Vedanta Centre. I really enjoyed the contrast between the detailed requirements of the contemporary public sector and the traditional pandit-style presentation in the yoga context. However, in the yoga context I often wished for the rigour and clarity of outcome, the opportunity for participant interaction and personal reflection. Similarly, I also wished to bring a more spiritual and holistic dimension to the college training.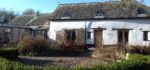 Teaching since 2001 and having served in the Sivananda organisation as a full time volunteer, I have now founded a yoga farm in Devon, Viveka Gardens. It's a retreat place where community and visitors can ground themselves through yoga practices and growing, and so connect with their true self to embody peace and unity. There are plenty of workshops on yoga topics and food growing. You are most welcome to visit!
Some other feedback from workshops I have run:
I loved participating in the Chanting workshop! the content felt full and rich. I enjoyed the fun warm up exercises to begin with which I didn't know about. I feel Sundari shared a wealth of knowledge with us and held space with heart for us to practice chanting and explore the topic together. There were opportunities for practising leading a chant and playing the harmonium – yey! I felt excited and safe enough to have a go under Sundari's guidance and with the support of the group also. All in all it was a really positive experience and I feel encouraged and inspired to build on it. I have a new respect and appreciation for all the teachers out there that make leading chants look so easy. And – great handouts! I feel blessed, thank you. Teresa (Chanting workshop, November 2016)
Fiona led a wonderful Yoga Nidra workshop which was very nourishing and calming to mind body and soul. She explained the origins and theory behind this powerful practice as well as guiding us through gentle yoga exercises and three yoga nidra meditations. These allowed me to relaxed far more than I had for quite a while and I found the workshop really inspiring. I look forward to practising further yoga nidra and trying some of Fiona's other workshops. Claire, October 2016