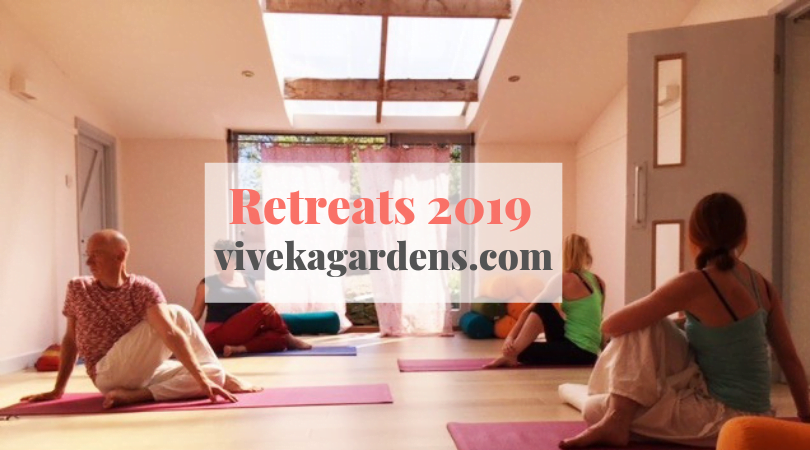 A retreat is a wonderful opportunity to step back from your daily life to find a moment of rest, get in touch with yourself and simply find inner peace. Retreating is a way of taking time out and assessing life decisions, helping to bring clarity to the challenges ahead.
DAY RETREATS are a perfect way to dip out of your routine and focus on your needs. At Viveka Gardens you will have a warm welcome with yoga, yoga nidra, yummy vegan food and nature connection.
Read The Art of Retreat in Seven Easy Steps to begin visioning your retreat
"Friendly, heartwarming, genuine and the perfect place to heal body mind and soul. Fiona is very welcoming, and I found Viveka Gardens to be a beautiful oasis of peace, calm and serenity, and also a place to refocus, and re-energise. I felt at home, and will definitely be returning" L, Spreyton
I've suffered with bouts of insomnia and poor sleep for over 20 years. I went to Friday Night Nidra in the midst of a bout and left feeling calm and relaxed. I slept so well afterwards and woke feeling positive and full of energy. I can't recommend Fiona's nidras and yoga classes highly enough. Ommm R, North Tawton
"I signed up for 1-1 yoga sessions with Fiona to brush up my practice after a lapse. I found her an ideal teacher because she was open to my story and we worked on a routine that enabled me to continue alone at home. She knew when to push but was also sensitive to my limitations.  She's very experienced and generous with her knowledge. The sessions with her are a great joy." S, Black Dog
"I really enjoy Fiona's Hatha Yoga Classes. Her class is a good balance of pranayama, asanas and yoga nidra. I always leave the class energized and relaxed, which is such a good combination. I feel very lucky to have found Fiona in Devon." Marie, Jacobstowe
COMPETITION
book a 2019 day retreat and be entered into a draw wher you can WIN either a free 90-minute 1-1 session of yoga or coaching worth £45 or a six-class card worth £48.
Complete the booking form and make payment by 28th May. Result announced on 29th May