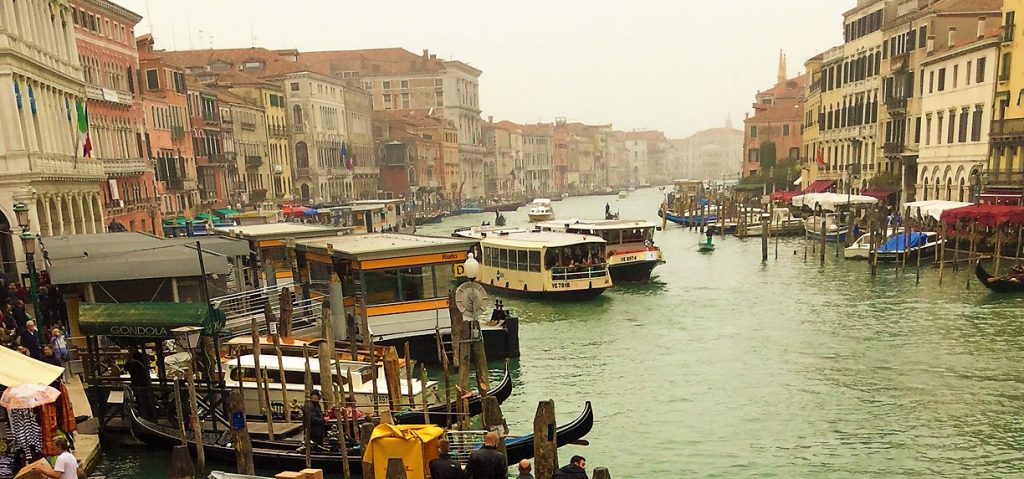 I'm fresh back from a break in Italy to celebrate my daughter and an achievement of hers. How nice to go away; how great to get back and get perspective and appreciate all there is at home. Fair enough, Venice is not a typical city at all. Water for roads, a particular weight of history and certainly a daily megaton of tourists. Like London though, where I chose to live for 30 years, with a rich history of world trade, creativity and power mongering. Vibrant…and exhausting.
Our city break drained my prana and this morning back on the cushion and the mat at Viveka Gardens I feel myself tremble with the reviving, shell-shocked by the silence. How did I get so sensitive?! Doing the daily walk of the land I see the late flowerers have come out, taste the apple from the latest tree to drop, smell the damp earth, feel the cool fresh air and of course, hear the birdsong and thrum of their wings. It's almost too much. The senses are on overload in the city because there is so much to draw them out, faces and shops in particular. To re-tune to a natural vibration is shocking.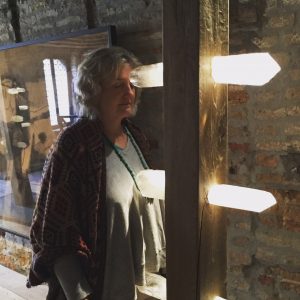 I found sanctuary in a beautifully created exhibition, part of the Venice Biennale, entitled 'Intuition'. Much to describe in terms of installations, objects and 2D. You see me being zapped – in good way – by 'Standing Structures for Human Use' by Marina Abramovic. You may remember her performance piece 'The Artist is Present', sitting at the NY Museum of Modern Art, looking with an unconditional gaze at visitors. She says, 'we don't need art in the nature. We need art in the cities'. Art and nature offer connection. I thanked God for this space – certainly churches in Venice are turned into museums with an entrance fee.
I understand better some of the stunned reaction I see in city visitors when they first arrive here, although even students from the next village over say how calm it is. Traditional yoga ashrams are places in nature for absorbing prana to revive on physical, mental and spiritual levels. Simple living, spiritual focus, gentle exercise, some work on the land, local food, living in a smaller community and relating in a different way with no thought of gain or status: all this helps bring you back into alignment.
Swami Vishnu Devananda instituted the 'yoga vacation' at the first ashram in the Sivananda Vedanta Yoga Organisation: ideally two weeks annually for city dwellers to support them through the other fifty. Viveka Gardens longs to offer city people the chance to let go, so far offering weekend retreats, bespoke individual programmes and karma yoga (work exchange). Come home to yourself and remember your connection with the greater being.
Contact Fiona for karma yoga or bespoke retreats
Watch out for news of work exchange and karma yoga retreats as we plant woodland here at VG this autumn/winter…