Viveka Gardens is a vision for a yoga farm: a retreat place where community and visitors can ground themselves through yoga practices and growing food, and so connect with their true self to embody peace and unity.
This website is an evolving exploration of the vision and a manifesto. The farm will manifest has manifested in November 2016 in South West England. Watch this space for an update of what VG is about is coming into form…
To keep informed link to VG social media and subscribe to the newsletter. Everybody is welcome – growers, yogis, healers, peaceful eaters, students of yoga/organic horticulture, teachers of yoga/organic horticulture, dancers, body workers or people who don't yet know what they will contribute and are generally of a conscious persuasion.  Om Shanti.
See here for a little bit about Fiona Sundari Law as a long-time yoga practitioner and link to the land. She is passionate about the link between a soil full of life, healthy food and a body full of prana ready to raise the spirit. Viveka means 'discernment' or making wise choices.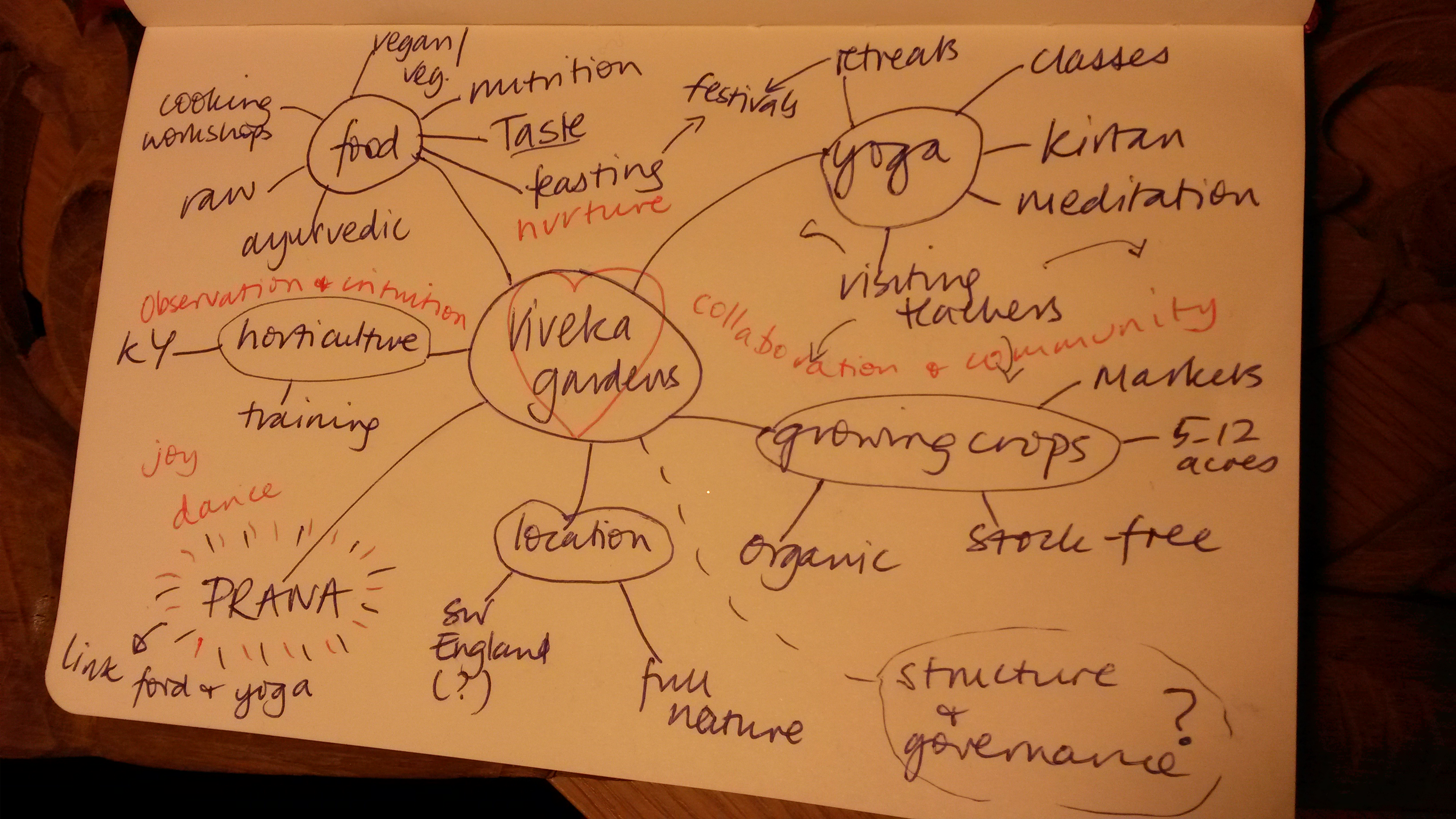 Update June 2015: see here for the first workshop
Update October 2015: see here for the second workshop/co-creation