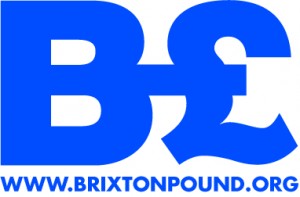 B£e – Brixton Pound pay-by-text for 10% extra spending power!
Our £50 consultation fee when paid by B£e will cost you £45.45 sterling! And this is redeemable against your design. You'll get full first impressions advice when we visit your space, and we'll take a brief for the design. See here for more info on consultation.
Viveka Gardens is very happy to accept payment in the Brixton Pound (B£), 'money that sticks to Brixton'. It's a complementary currency, working alongside (not replacing) pounds sterling, for use by independent local shops and traders.  It builds the local economy and community. You can use the beautifully produced notes or…
…now you can pay in Brixton Pounds BY TEXT. Sign up for a Brixton Pound pay-by-text account and when you pay in £100, for instance, you'll get £110 credited to your account. This means you get 10% extra spending power for our consultation and design services!
In effect, you recieve an 11.1%discount, and you can pay for your whole design and services by £Be if you like. Luckily, your mobile will have a calculator on it.
I'm really happy to support the Brixton Pound as it contributes to making relocalisation become reality. I'll aim to pay for materials and labour wherever possible in Brixton Pounds too. Oh, and I'll be visiting all the amazing food outlets you can find in the Brixton village that take the Brixton Pound, for instance!
Sign up now - it just takes a few minutes: brixtonpound.monea.cc