viveka gardens 07914 843619
- garden and planting design
- fruit & veg gardens
- horticulture training
- community growing
location: Clapham, south London and beyond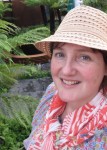 who
Fiona Law, with landscaping and maintenance associates
Contact us to discuss your garden, growing project or training needs
philosophy
Our experience is that being close to healthy vegetation and working with the soil bring about a valuable feeling of connection.
We work with you to make a beautiful space where you can relax and reflect.
We aim to inspire you to engage with the simple pleasures of gardening.